Chile is a land of extremes, from the world's driest desert in the north to the icy fjords and glaciers of the south. Squeezed between the Pacific Ocean and the Andes, this long, narrow country stretches nearly 3,000 miles from Peru to the southernmost tip of the Americas.
The iconic Atacama desert, drier than any other on the planet, and Torres del Paine in southern Patagonia - with its sculpted granite peaks, lakes and glaciers - are not to be missed. There are fertile wine regions, temperate rainforests and thousands of volcanoes, many of them active. Clear night skies make for superb star gazing. You can hike, ride, ski and fish; take to the water in a raft or kayak; or skirt the southern ice fields on a remote self-drive adventure. Off the west coast lies Easter Island with its celebrated monolithic figures and Polynesian culture.
Wildlife is equally diverse: flamingos flock to arid salt flats and condors soar at high altitude; you might be lucky enough to spot guanacos or pumas in one of the country's nature reserves. The cold, nutrient-rich waters around Patagonia are excellent for penguin, seal and whale watching.
Chileans are friendly and welcoming. Their towns and cities are as vibrant as any in South America, yet you are never more than a few hours from pristine wilderness.
Highlights
Here are some of our Chile highlights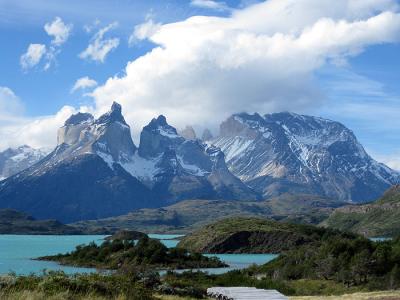 Towering peaks
The gem in Patagonia's crown, Torres del Paine National Park is home to some of the country's most dramatic scenery: sheer granite walls, turquoise lakes, glaciers and a sea of ice that stretches far into the distance.
The mysterious island
More than 2,000 miles off the coast of Chile's mainland, Easter Island is a unique and remote Chilean outpost. First inhabited by Polynesians, this intruiging island is most famous for the Moai giant statues.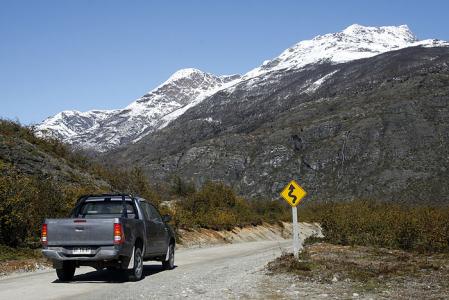 Remote driving
Driving Chile's southern highway, the Carretera Austral, is quite an adventure. The unpaved road is over 1,200km long and links tiny villages in northern Patagonia. Glaciers, mountains and even marble caves can be seen along the way, making it a spectacular journey.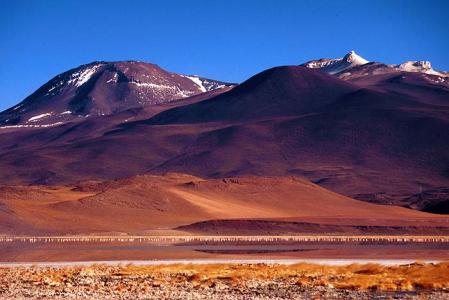 Desert landscapes
The vast Atacama desert is one of the driest places in the world. The impressive geyser fields at El Tatio, the great Atacama salt lake, and other worldly Moon and Death valleys and just some of the areas highlights.
We had the most amazing trip to Brazil, Argentina and Chile. Your thoughtful planning meant that every step of the way our time for exploring and experiencing was maximised, without leaving us drained and exhausted, and everyone who took care of us, without exception, was excellent. The only thing amiss was that when it came to the end we could not start all over again! - RB
When to go to Chile
Chile Useful Information