Nicaragua has a great chain of volcanoes in the north, with lakes, rainforest, mangrove swamps, coffee plantations, a gorgeous Caribbean coast with coral reefs, and sandy Pacific beaches where turtles come to lay their eggs. For culture lovers, old Spanish colonial towns like Granada have some superb architecture, whilst León has a huge baroque cathedral and some excellent art galleries.
Nicaragua is bordered by Costa Rica to the south and Honduras to the north and it is very easy to combine the south of Nicaragua with Costa Rica.
Nicaragua has overcome several decades of political instability and is now a wonderful destination offering a mix of colonial cities, stunning beaches and fascinating wildlife. The south-west of the country is dominated by Lake Nicaragua, around which the majority of the population live.
Highlights
Here are some of our Nicaragua highlights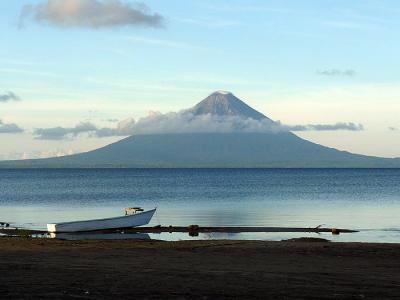 Lakes and volcanos
Nicaragua has a backbone of volcanos and many of its cities lie at their feet, domintating their skyline and affording stunning views. Twin volcanos Concepción and Maderas form Ometepe Island on the beautiful Lake Nicaragua.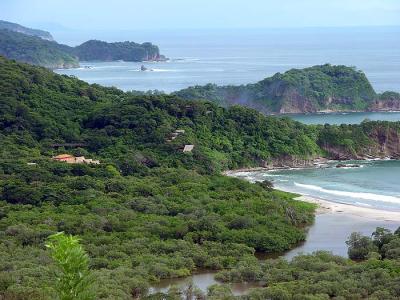 Endless coastline
The beautiful Pacific coast offers some dramatic scenery and some lovely beach accommodation. From dark to white sand to virgin and wild beaches there is a staggering variety and in some protected areas, turtles come to lay their eggs.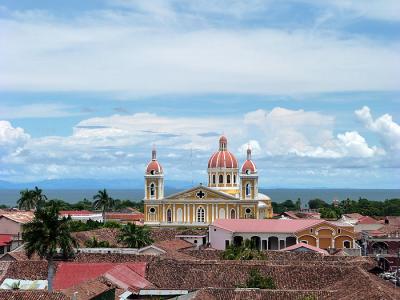 Colonial cities
Founded in 1524, Granada is the oldest city in the New World and has some wonderful colonial architecture. The cobblestone streets lined with colourful buildings and quaint churches make the city a great base to explore the surrounding countryside.
I've just sent you a card of a drawing I did in Zacatecas to thank you all for a wonderful trip. It was the right balance between travel, sightseeing and exploration as far as we were concerned. El Salvador was a positive surprise and Morgan's Rock was great and a good way to end the holiday. Thanks again, we really enjoyed the trip. - CB
When to go to Nicaragua
Nicaragua Useful Information