Here are brief resumés of the trip scholars who will be accompanying the next specialist group tours for alumni of Oxford and Cambridge Universities.
Nicholas James (Peru 2018)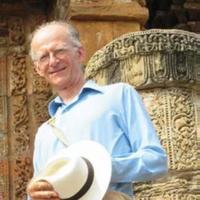 Dr Nicholas James is Director of Studies in Social Anthropology at Magdalene College, Cambridge.
He has worked on the archaeology and history of indigenous American traditions, including Inca imperialism, throughout his career. He sees this itinerary, which includes several fascinating pre-Inca sites not normally visited on a trip to Peru, as an opportunity to explore and assess the history of the region's inhabitants and their relationship with the landscape over the millennia. Dr James, a veteran of Latin American tours, will give a series of short and informal lectures during the trip and be on hand to highlight and discuss the latest research both in his department at Cambridge and on the areas visited.
Martin Speight (Brazil 2018)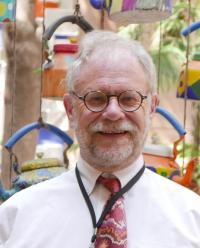 Martin Speight is Emeritus Professor in Zoology and Tropical Ecology at St Anne's College, Oxford.
Martin's first degree was in Zoology with Marine Zoology from the University of Wales, followed by a DPhil in Entomology from the University of York. Since 1975 he has lectured at Oxford University, becoming a Tutorial Fellow in 1978. His main interests and expertise centre on tropical ecology, both terrestrial and marine. Research interests have ranged from the effects of forest management on tropical insects, to anthropogenic impacts on coastal ecosystems such as mangroves and coral reefs. He has worked in many countries, including Honduras, Mexico, Puerto Rico, Costa Rica, Kenya, Mozambique, Tanzania, India, Nepal, Vietnam, Malaysia, Indonesia and Australia. His latest project is in Fiji. He has written several student textbooks, including one on insect ecology and another on marine ecology. He is a trustee and acting chairman of the Operation Wallacea Trust.
Martin has led previous alumni tours, including on the upper Amazon in Peru, and is very much looking forward to sharing his thoughts and observations with fellow tour participants and the local guides. He will deliver several presentations during the trip and be on hand to discuss the flora and fauna of the contrasting forests and the challenges faced in ensuring the future survival of such important habitats.
Alex Herrera (Colombia 2018)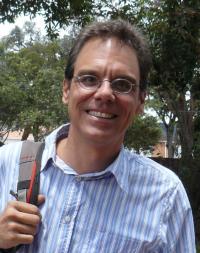 Dr Alexander Herrera (Cantab.) is Associate Professor at the Department of Art History, Universidad de los Andes, Colombia.
Alex Herrera knows all of Colombia's archaeological parks and is well acquainted with the cultures and history of the broader region. He regularly leads study trips, directs research on collections, and brings together artists and scholars at specialist meetings.
A Cambridge graduate, he specialises in the prehistory of the central Andes region from a socio-ecologic perspective, having conducted field research in Bolivia, Peru and Colombia. He is currently writing Water Ancestors and Memory, a summary of 15 years' work on the technical and symbolic dimensions of water management. He has also been working to apply knowledge derived from ancient techniques to rural development today. Alex is an engaging and inspiring guide to fascinating and little-visited cultures and regions.