Easter Island and the Juan Fernández Islands
Far out in the Pacific are two Chilean island possessions; the Juan Fernández Islands and the Polynesian island of Rapa Nui, better known as Easter Island, the most isolated inhabited spot on earth. Both possess dramatic views of the Pacific and can be reached relatively easily by air from Santiago.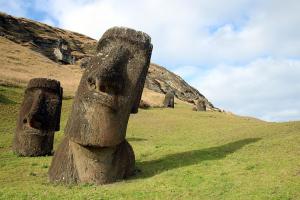 Easter Island (Rapa Nui) lies 3,790km off the coast just south of the Tropic of Capricorn - a unique and utterly remote Chilean outpost. It was first inhabited by Polynesians, who are believed to have arrived by sea about 1,200 years ago. The main attraction is the moai, more than 600 stone statues each up to 9 metres in height.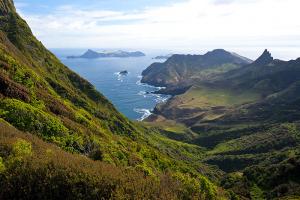 The Juan Fernández islands were made famous by Defoe's Robinson Crusoe (inspired by the real life adventures of Alexander Selkirk). Discovered in 1574, the group is made up of the islands Robinson Crusoe, Alejandro Selkirk and Santa Clara and with rugged scenery and challenging walking, tourism is slowly growing.