Altiplano, clear skies and the world's driest desert
The north is mostly barren due to the presence of the Atacama desert, the world's driest desert. But there's life here as well, in the fertile valleys producing pisco grapes, papayas and avocados. Clear skies mean exceptional celestial observation and many international telescopic, optical and radio projects are based here.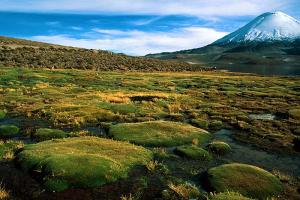 In the far north, near the borders with Peru and Bolivia, are the coastal oasis town of Arica and the Aymara village of Putre, both of which provide a good base for exploring the Lauca National Park. Here on the altiplano wildlife includes llamas, alpacas, vicuñas, vizcachas (chincilla family), and over a hundred bird species.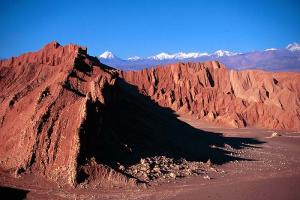 The vast Atacama desert is one of the driest places in the world. From the picturesque oasis village of San Pedro de Atacama, whose church is roofed with cactus wood, many of the desert's most dramatic sights are within reach. The region can be explored on foot, by bike or horseback.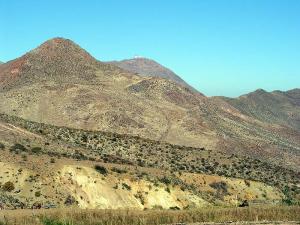 The Norte Chico, about 450km north of Santiago, has an arid landscape of towering mountains which are punctuated by green and fertile valleys irrigated by the rivers that flow towards the Pacific. The Elqui valley is famous for the grapes used to make Pisco brandy, and also for astronomical observatories: with virtually no rain, clear nights are almost guaranteed.