Special note on Venezuela: The Foreign Office in the UK (and several other countries) currently advises against all non-essential travel to Venezuela due to safety concerns resulting from the unstable economic and political situation. As a result we cannot organise holidays there. We have left the country text on our website in the hope that one day stability will return to this lovely country.
Embracing the Andes, the Amazon and over a thousand miles of Caribbean coast, Venezuela offers a wonderfully varied introduction to the sights and sounds of Latin America.
From Angel Falls, which cascades nearly a kilometre from one of the table-top mountains that may have inspired Conan Doyle's Lost World, to the snow-capped peaks of the Andes, via plains and cloud forest, Venezuela is above all a display of exuberant nature.
High in the Andes, villagers eke out a living growing produce and crafts to sell in the markets of delightful colonial towns like Mérida. Musical talent is everywhere, from cowboy harpists to salsa and merengue bands and the life-enhancing Simón Bolívar and El Sistema youth orchestras.
Venezuela's rich biodiversity guarantees superb wildlife watching. Mangrove, jungle, savanna and cloud forest sustain countless endemic and migratory species. Manatees and river dolphins inhabit the sprawling Orinoco delta, while the Llanos flood plains are prime territory for birds, caimans, capybaras and giant anteaters.
On the coast, endless sandy beaches are perfect for quiet getaways, either on the mainland or on islands like the Los Roques archipelago. Snorkelling and diving are exceptional too - corals, caves and wrecks creating dazzling playgrounds for exotic marine life.
Highlights
Here are some of our Venezuela highlights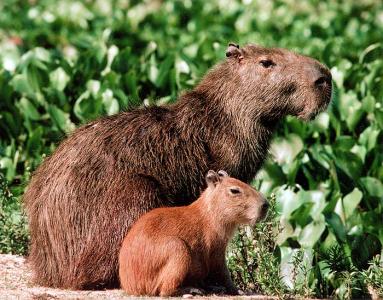 Abundant wildlife
Spanning north-eastern Colombia and western Venezuela, the rugged Llanos is 'the' place to see wildlife - 300 species of birds, jaguars, ocelots, anteaters, honey-bears, capybaras and caimen roam this vast, tropical grassland plain.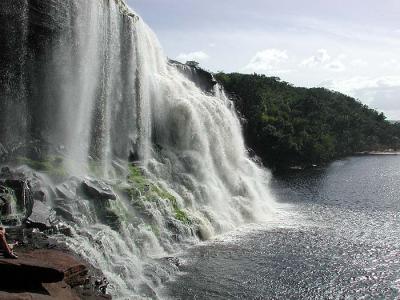 Thundering waterfalls
Remote, primaeval, nature at its most intense. Canaima and Venezuela's 'Gran Sabana' are largely untouched by tourism, despite Canaima being home to Venezuela most visited destination - The mighty Angel Falls, highest waterfall in the world.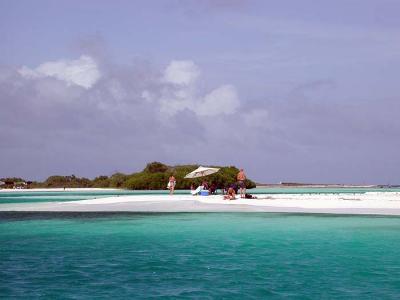 Blissfull islands
The archipelago of Los Roques is just idyllic - nearly 300 white sandy islands, many of which are uninhabited offer a myriad of stunning deserted beaches surrounded by aquamarine water perfect for snorkelling, diving and bone fishing.
Congratulations to Last Frontiers and your local operators - despite all the enforced changes, all meetings and transfers worked like clockwork, and we were never kept waiting at all. I think Canaima (not just the Angel Falls, but the whole area and Waku Lodge) was probably the highlight. Los Llanos was fascinating, and so much wildlife! The birds quite amazing - in fact all the river life. - EH
When to go to Venezuela
Venezuela Useful Information