With one of the largest indigenous populations in the Americas, Guatemala is a strikingly beautiful country where traditional ways of life thrive. Not only that, it has some of the finest ancient Maya sites in the world: the lost city of Tikal emerging from the jungle is an unforgettable scene, accompanied by the echoing calls of macaws and monkeys.
The former capital of Antigua, with its elegant squares and Spanish baroque architecture - has some spectacular ruins, the legacy of several devastating earthquakes in the eighteenth century. The country is never more vibrant and alive than during a festival, whether at Easter, when giant floats depicting Christ's passion process through cobbled streets strewn with pine needles, or on the Day of the Dead, when huge and intricately patterned kites are flown to honour their ancestors.
In the highlands volcanoes gently rumble, and occasionally spew lava, whilst in the valleys below authentic street markets sell produce of every kind - stalls piled high with exotic fruit and vegetables and bright, hand-woven textiles. Home to twelve Maya communities each with their own unique and colourful dress, magical Lake Atitlán's calm waters reflect three towering volcanoes. Further east are limestone caves and verdant cloud forest, haunt of the resplendent and elusive quetzal.
Highlights
Here are some of our Guatemala highlights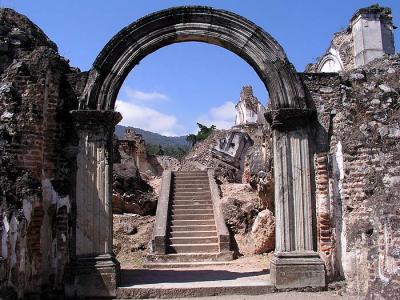 Former capitals
The beautiful, elegant city of Antigua was once the capital before several devastating earthquakes in the 18th centuary. Today its elegant squares, Spanish baroque architecture and spectacular ruins make this volcano-shrouded gem a must.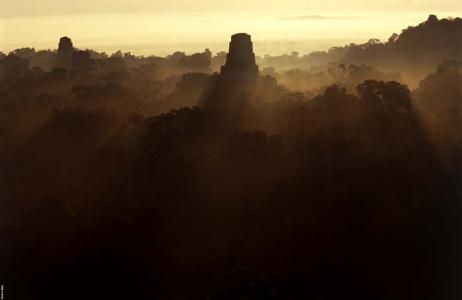 Ancient Maya sites
The lost Maya city of Tikal emerges from the jungle accompanied by calls of macaws and monkeys. With over 3,000 structures, shrines, temples, terraces and plazas, Tikal is the largest of its kind in the region and a site to behold.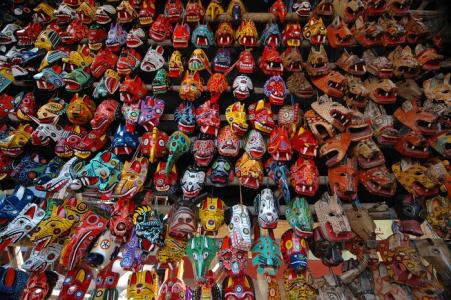 Traditional markets
Alive with modern-day Maya culture, Guatemala has many colourful markets around the country where this can be experienced. The most famous is Chichicastenango, frequented by locals and tourists alike with its exotic fabrics, rituals and smells.
We had a great time in Mexico and Guatemala and you will be glad to hear that all the Last Frontiers arrangements worked like clockwork! - MC
When to go to Guatemala
Guatemala Useful Information