From the cloud-capped Andes to the humid Amazon basin, Peru is the quintessential Latin American destination rich in history, culture, adventure and wildlife.
The citadel of Machu Picchu is one of the world's most iconic archaeological sites, its narrow terraces clinging spectacularly to a mountain ridge. Nearby, the ancient Inca capital Cusco reveals its fascinating past in layers - terracotta-roofed colonial houses built on the foundations of previous civilisations.
An arid coastal plain stretches along the entire Pacific coast, highlighting archaeological gems such as the vast ruined city of Chan Chan, the tomb of the Lord of Sipán, and the mysterious Nasca lines etched in the southern desert.
Peruvian culture is a heady mix of influences. Indigenous people trade crafts and textiles in busy markets and celebrate festivals with music and dancing. Quechua or Aymara are spoken alongside Spanish, and gastronomy is a delicious fusion typified by ceviche accompanied by a pisco sour.
If you have a taste for adventure, try river rafting in a canyon with condors soaring overhead; trekking or biking along remote mountain trails; or sailing on the world's highest navigable lake, Titicaca. Or travel by boat to remote rainforest lodges in search of giant otters, shimmering birds and butterflies and the secretive jaguar.
Highlights
Here are some of our Peru highlights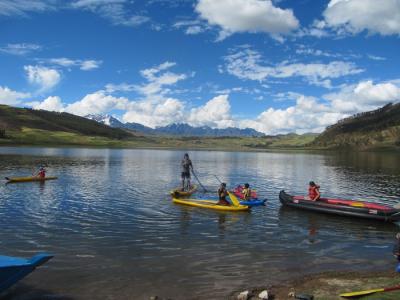 Epic adventure
Peru is a wonderful country for the adventurous and the Sacred Valley and Cusco are a great base for activities. Try stand-up paddle boarding on Laguna Huaypo, rafting on the roaring Urubamba river or even mountain biking past the salt flats at Maras.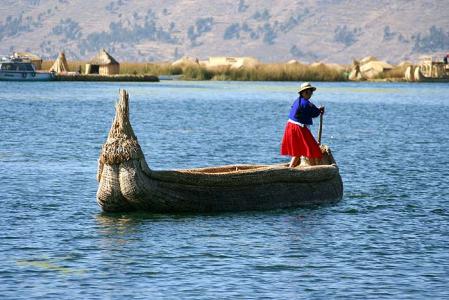 The Sacred Lake
The highest navigable lake in the world, Lake Titicaca is the mythical birthplace of the first Incas, Manco Capac and his sister Mama Ocllo. Centuries ago, the local Uros people began building floating reed islands on the lake and many still live on them today.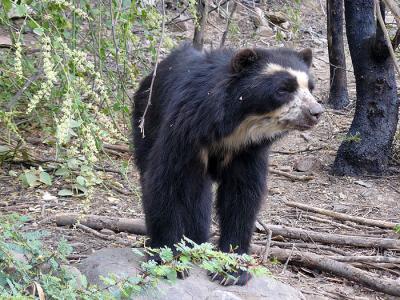 Paddington Bear
The spectacled bear is South America's only surviving native bear. They are mainly herbivorous (including Aunt Lucy's predeliction for marmalade) and live in the humid cloud forests of the western Andes. Peru has several projects to protect the species, threatened by habitat loss.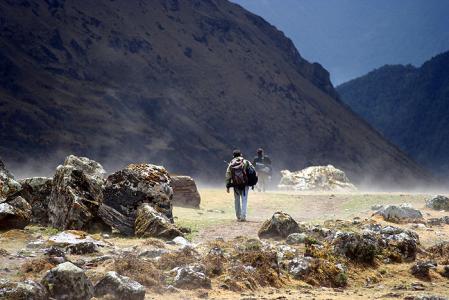 Spectacular hiking
The Inca, despite their other successes, never discovered the wheel, but maybe they didn't need it, as Peru is made for walking. Criss-crossed with trails along remote mountain paths to traditional villages and through spectacular valleys, possibilities abound.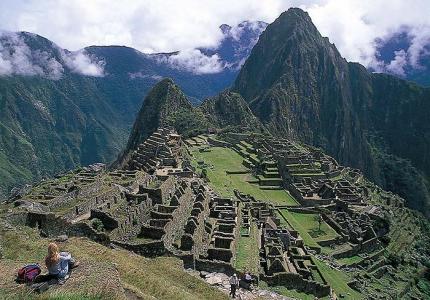 Ancient Inca sites
The ancient Inca citadel of Machu Picchu is one of the world's most iconic archeological sites. With its narrow terraces clinging spectacularly to a mountain ridge high above the winding Urumbamba river, it really is an awe-inspiring site.
The whole fortnight was remarkable - definitely the holiday of a lifetime. Your planning, organization and staffing were absolutely the reason why the trip was the success that it was - just brilliant!
Every guide and driver was friendly, professional and lots of fun - and very knowledgeable and full of pride in their country. Peru is full of lovely surprises, will never ever forget this experience.
Thank you very, very much - we will be back for our next South American adventure!! - KY
When to go to Peru
Peru Useful Information