Beautiful colonial cities, Andean scenery, condors and a sacred lake
From idylic set cities and vast empty canyons to high altitude lakes steeped in legend, these three gems of Peru are high on visitors' lists.
Over 1,000 kilometres south-east of Lima lies Arequipa, the 'white city', nestling below the imposing snow-capped volcano of El Misti. It enjoys an enviable climate, with beautifully preserved and restored colonial architecture, including the Santa Catalina convent, a walled town within the city which was once shrouded in mystery.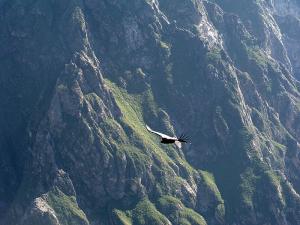 Half a day's drive from Arequipa is the breath-taking Colca Valley, with untouched Andean villages, astounding views and one of the best opportunities to view condors in South America at the Cruz del Condor. They often fly so close that you can hear the air rushing through their feathers. There are opportunities for mountain biking, riding, walking and mountaineering.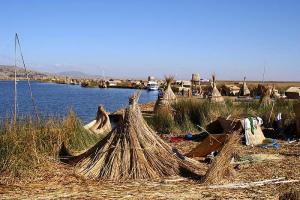 A paved road leads north-east from Colca to Lake Titicaca, the highest navigable lake in the world and mythical birthplace of the first Incas, Manco Capac and his sister Mama Ocllo. The islands of Taquile and Amantaní are a highlight, where the Aymara and Quechua-speaking inhabitants have developed 'communal tourism', continuing to preserve their unique traditions and way of life.