Historical capital, mysterious Nazca lines and marine wildlife
Peru's southern desert coast is a historical and geographical encyclopedia of a handful of highly developed pre-Inca cultures known for their masterful pottery, fine weaving, medical advances, and for the enormous and mysterious drawings they left on the desert plain at Nasca.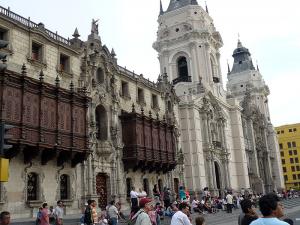 Lima was the centre of Spanish power in the Americas for three centuries. Today it is a bustling modern city which still retains some of its historical ambience. Superb museums provide an excellent insight into the delights awaiting the traveller in the rest of the country.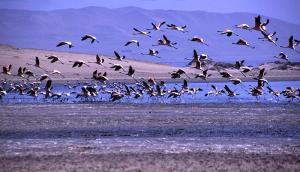 A few hours' drive south of Lima, Ica is Peru's wine centre (harvest is between late February and early April). Fertile valleys punctuate the desert scenery, and the port of Pisco is the centre of a region renowned for its viticulture. To the south of Ica, the Paracas peninsula and the nearby Ballestas Islands form an important attraction for wildlife lovers, a marine reserve home to a wide variety of sea mammals and rare birds. The Nasca lines, enormous geoglyph figures of animals, birds and geometric patterns visible only from the air, are an extraordinary sight whose origins and meaning continue to confound experts. Overflights can be arranged from Ica, Pisco, or Nasca itself.