Archeological sites, colonial cities, trekking and beaches
Undeservedly, the north coast of Peru is not visited as much as the area farther south, but it has much to offer with pretty colonial cities, many archeological digs and Peru's best beaches.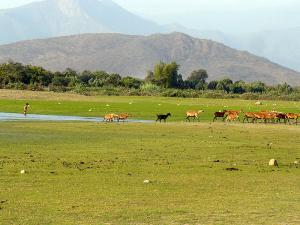 Founded in 1560 by Spanish priests, Chiclayo has one of northern Peru's largest daily markets. From here one can explore the pyramid complex that contains the tomb of the Lord of Sipán, and the vast ruined city of Túcume, believed to have been built over a thousand years ago.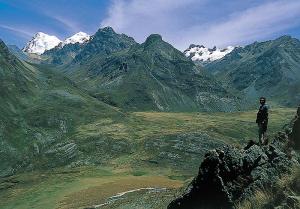 Seven hours by road to the north of Lima is the town of Huaraz, which nestles amongst the soaring peaks and glaciers of the magnificent Cordillera Blanca, Peru's undisputed climbing and walking centre. Within a half day's journey is the site of Chavín de Huantar, a fascinating fortress temple believed to have been built over 2,500 years ago. The neighbouring Cordillera Huayhuash is even more remote and spectacular.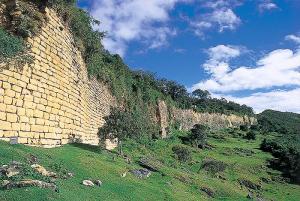 Few visitors reach the Chachapoyas region, partly because of difficulty of access, although this is one of Peru's richest archaeological areas. From mountain fortresses like Kuelap, said to contain three times more stone than the great pyramid at Giza, to inaccessible cliff tombs like La Petaca and Diablo Huasi, this is an exciting region which is still being rediscovered.