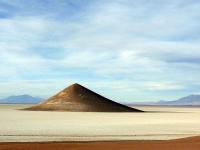 Towards the Chilean border lies the stunning scenery of the altiplano, at over 4,000m. The endless salt plains, beautifully-coloured mountains and snow-capped volcanic peaks make this a fascinating area to visit.
Our preferred accommodation
Inn/Posada - Susques

Slightly out of town, this is the best hotel in the area to stay in. The lobby area is bright and colourful with a traditional Andean feel to it, with a modern twist. Despite having a main road on the doorstep of this hotel, you will feel isolated as little traffic passes by and there are no other buildings in sight.

Lodge/Hosteria - San Antonio de los Cobres

A modern hotel on the edge of town. There is a large seating area with a small bar and fireplace.

Lodge/Hosteria - El Peñon, the Puna

A small cozy hosteria in the remote highland village of El Peñon, with warm and simple

décor

in keeping with the desert environment of the Puna. The main communal area has a lovely open fireplace and sofas. It is also where all the meals are eaten. Wifi is available from 5pm until around midnight.