Waterfalls, missions and marshes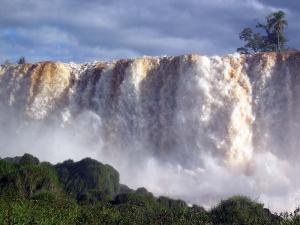 On the border with Brazil and Paraguay are the fabulous Iguassu Falls, one of the most overwhelming natural sights in the world. The Argentine side has a well designed network of walkways which enables visitors to explore them from all angles.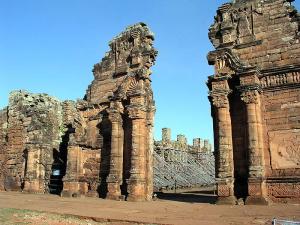 Misiones province, which takes its name from the missions built by the Jesuits in the 17th century, is widely forested and is where most of the tea-like drink known as mate is grown. The best preserved of the missions is San Ignacio Mini, about 250km from Iguazú, but there are several others nearby whose crumbling stone walls emerge from luxuriant jungle vegetation.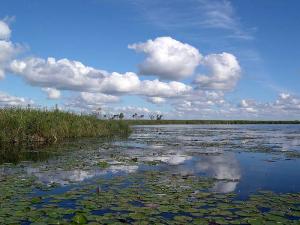 The Iberá (from a native guaraní word meaning 'brilliant waters') are wetlands that cover over a million hectares and are fed by the river Paraná and its tributaries. The water levels vary throughout the year, and the area is very rich in wildlife, particularly birds (over 350 species).