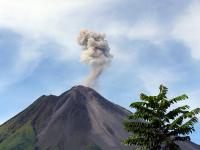 The iconic Arenal volcano can be reached from San José (120 miles) or on the way to the Pacific coast, and its symmetrical shape make it particularly impressive and popular. This is the best base for boat trips into the Caño Negro Wildlife Refuge, considered to be one of the region's richest spots for bird watching. Arenal lake is enormous, created for hydroelectric purposes and renowned amongst windsurfers.
The northern-lowlands are a series of rich tropical plains in the north-east of the country, stretching to the Nicaraguan border. Agriculture is the main industry and is helped by the warm weather and seasonal rains. Tourism is also gradually starting to increase due to the natural beauty and biodiversity of plants and animals there. One of the highlights of the area is the Maquenque wildlife refuge, on either side of the San Carlos river and just north of the small town of Boca Tapada.
Our preferred accommodation

means that the hotel is one of our Dream Destinations.
Country hotel - Arenal

One of the most stylish hotels in the area, with wonderful views to Arenal volcano. The resort is divided into two sections, connected by a treetop bridge: Nayara Resort, Spa and Gardens (family-friendly) and Nayara Springs (no children). There are 3 swimming pools, 3 hot tubs, a gym, a yoga deck and a number of wildlife trails. Arenal Nayara has 4 restaurants, a café and a wine bar.

Lodge/Hosteria - close to Arenal Volcano

Originally a Smithsonian Institute research station, the hotel is set on a ridge opposite Arenal Volcano, offering fantastic views.

Lodge/Hosteria - Boca Tapada

A family-owned jungle lodge, built within the Maquenque National Wildlife Reserve and surrounded by tropical rainforest. The lodge is just north of Boca Tapada and access is by boat across the San Carlos river.