Lush forests and the Osa peninsula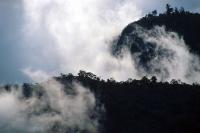 The southern highlands are generally less visited, but have lush forests, high mountain peaks and plenty of wildlife. The famous quetzal nests in and around Cerro de la Muerte, which is near the small village of San Gerardo de Dota. From here the Pan American Highway leads south along the Cordillera de Talamanca towards Panama.
Half of the Osa Peninsula, separated from the mainland by the Golfo Dulce, is covered by the Corcovado National Park, mainly primary rainforest with more than 400 species of birds and many amphibians and mammals (including six cat species). Humpback whales can be seen in December and January, and there is good snorkelling, diving and superb fishing off Isla del Caño, a national park 530km off the coast.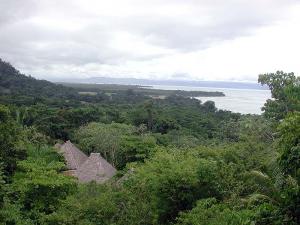 Half of the Osa Peninsula, separated from the mainland by the Golfo Dulce, is covered by the Corcovado National Park, mainly primary rainforest with more than 400 species of birds and many amphibians and mammals (including six cat species). Humpback whales can be seen in December and January, and there is good snorkelling, diving and superb fishing off Isla del Caño, a national park 530km off the coast. »»
San Gerardo de Dota and San Gerardo de Rivas are small remote villages in unspoilt cloud forest with excellent birdwatching opportunities, particularly for the famous Resplendent Quetzal. »»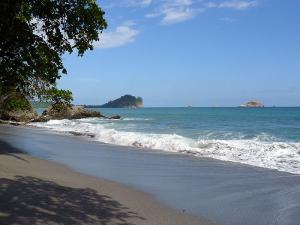 Playa Jacó is one of the country's most popular and developed seaside destinations less than two hours' drive of the capital. It is home to Costa Rica's best surfing and despite its popularity retains a laid-back atmosphere. »»