The cultural heartland, rich in Maya sites and lush jungle
Chiapas is Mexico's Maya heartland and modern day locals, "chiapanecos", are descendants of the Maya who still maintain close ties to their religion and customs. From its lush tropical lowlands to its indigenous highlands, Chiapas attracts more travelers and trekkers than typical tourists. Local festivals, exquisite Mayan ruins, diverse nature and a rich blend of colonial and indigenous cultures makes trips to the region fascinating travel experiences.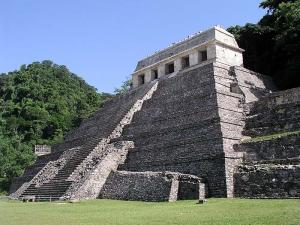 The country's most enchanting ruin, Palenque is an eight square mile site, still partially covered in vegetation and hidden in the rainforest, which stretches south towards the Guatemalan border. Defined as one of the most important cities of the storied Maya, Palenque offers a glimpse into the ancient worlds of times past.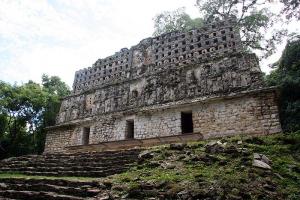 South of Palenque and not far from the Guatemalan border are two fascinating and less-visited sites, Bonampak and Yaxchilán. Bonampak has very good stelae and one main excavated structure, but the unique attraction is the Templo de las Pinturas whose wonderful painted murals depict scenes, some violent, from Maya life. Yaxchilán was built on a promontory formed by a natural bend in the river Usumacinta and had great strategic importance. Half of the site is on the Guatemalan side but has not been excavated for fear of mines. It is stunning from the air but also impressive from the ground: stelae, intricate lintels, a labyrinth, and leafy glades overlooked by an impressive temple.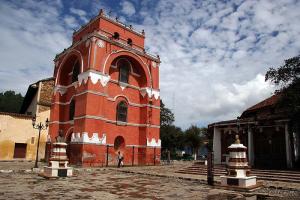 4 hours' drive from Palenque, in the fertile Jovel valley, is the pretty colonial town of San Cristóbal de las Casas, rich in Maya culture. In the surrounding hills are mysterious Indian villages, like San Juan Chamula with its brightly-coloured church. Other attractions include the less-visited site of Toniná, the waterfalls and rapids of Agua Azul and Misol-Há, and the 1,000 metre deep Sumidero canyon, near Tuxtla Gutiérrez.