The famous Copper Canyon railway and the beaches of the Baja peninsula
In the north-western corner of Mexico is the rugged desert peninsula of Baja California, a bony finger of land only 80km in width and running over 1,000km south from Tijuana to the exclusive beach resorts around Cabo San Lucas. Bordered to the west by the Pacific and to the east by the Sea of Cortéz, the peninsula is renowned as a paradise for marine life; notably sea turtles, dolphins and humpback, fin, blue, grey and Bryde's whales.
Mexico's northern highlands are dominated by the Sierra Madre mountains and the wonderful Copper Canyon. Access is by road from Chihuahua or, more impressively, along the famous Chihuahua-al-Pacífico railroad. The route cuts a dizzying trail from the Pacific coastline to the heights of the canyon and beyond as far as the US border at El Paso.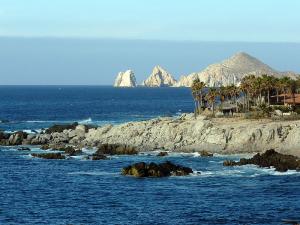 La Paz, in southern Baja California, is a sleepy, well-organised town with a lively malecón and a good base from which to organise whale-watching, sea kayaking, diving and surfing. Whales are best spotted from January to March. An hour's boat ride across the Sea of Cortéz from La Paz takes you to the island of Espiritu Santo, a World Heritage site and idyllic haven of turquoise waters and golden beaches surrounded by arid hills and jagged cliffs. »»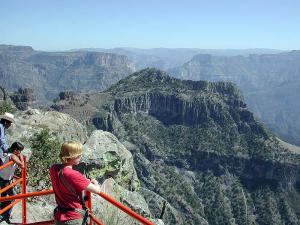 The largest canyon in North America, the Copper Canyon is nearly four times the volume of the Grand Canyon (and far less visited) and is a vast network of gullies, gorges and mountains set amongst pristine wilderness and villages and towns very much off the beaten path. Los Mochis is a gateway city on the Pacific coast and is the final western stop of the Chihuahua-Pacific railroad (known as El Chepe), considered one of the world's most scenic rail journeys. The train crosses 36 bridges and passes 87 tunnels along its 655 km route from Mexico's interior to the Pacific coast. »»