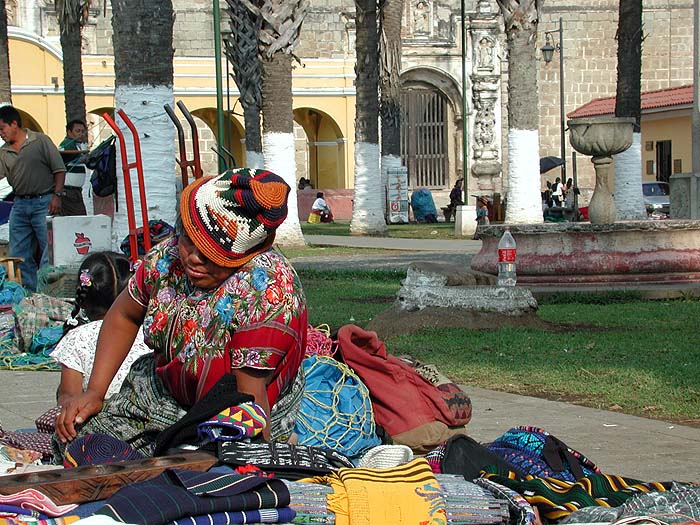 Guatemala and Belize
colonial cities, less travelled corners of Guatemala, jungle, Maya sites, wildlife and coast
This 13 day itinerary gives a wonderful introduction to some of the highlights of Guatemala and Belize, combining colonial cities, Maya sites, jungle, private reserves and wildlife, with time to relax on the beach and snorkel around the barrier reef on the Caribbean coast, which is the largest in the northern hemisphere.
To enquire about this itinerary, or one like it, please email us or click the Enquire button.
Itinerary summary
Antigua, Guatemala: colonial city and volcanoes
Days 1-3: Arrive into Guatemala City and driven directly to Antigua (about 45 minutes) for a three night stay. Explore this beautiful colonial city with its cobbled streets, pretty squares and many churches on foot, visit Spanish colonial-era ruins, the tomb of the first Guatemalan saint, and enjoy spectacular views across the Antigua valley and of the three surrounding volcanoes.
The central region: natural land formations and turquoise pools
Days 4-5: Driven through the mountains, stopping off at the Baja Verapaz Cloud Forest nature reserve, to Cobán and stay two nights in an old colonial house near the main square. The following day driven along the twisty but scenic road to visit the Lanquín caves and Semuc Champey, an extraordinary limestone formation which has made a natural 300m bridge over the roaring Cahabón river. Atop the bridge is a series of stepped, turquoise pools, popular for swimming.
The Petén: Lake Petén Itzá and Maya ruins
Days 6-7: Continue north (about 5 hours) to Flores and stay two nights on the island, accessed by a causeway, with views over Lake Petén Itzá. Visit the famous Maya site of Tikal where most of the buildings are enfolded in tropical forest and today only inhabited by wildlife (including howler monkeys, parrots and macaws). The entire site covers over 200 square miles, a green carpet stretching as far as the eye can see, interrupted only by a handful of temples rising majestically from the rainforest floor. It is also possible to spend a night camping in Uaxactun among Mayan ruins.
Cayo District, Belize: wildlife and waterfalls
Days 8-9: Driven across the border (about 3 hours) to Belize for two nights in the western highlands, a beautiful region with walking trails, rivers, waterfalls, good bird watching and Maya sites, including the impressive site of Xunantunich.
South Water Caye: Caribbean coast and barrier reef
Days 10-13: Driven east (about 3 hours) to Dangriga on the Caribbean coast for a 45 minute journey by boat to South Water Caye, a 15 acre island right on the barrier reef in the centre of the South Water Caye Marine Reserve. Stay three nights in a typical Belizean style wooden cottage at the southern end of the island with days for snorkelling amongst coral gardens, kayaking or just relaxing. On the final day return to Dangriga and take the short domestic flight to Belize City for onward flight connections.
Accommodation options
In the following section you will see our suggested options for possible accommodation.
The estimated flight cost included in this itinerary (assuming international flights from the UK plus any internal flights that are necessary) is £876 per person.
Standard - £6,280
El Mesón de María - a small, friendly hotel with a beautiful courtyard in Antigua.
Hotel La Posada - a simple hotel in an old colonial house near the main square in Cobán.
Pelican's Pouch Hotel - a small, rustic property at the southern end of South Water Caye with 8 wooden cottages and solar energy.
Price and validity notes
We have tried to give you as accurate an idea of prices as possible, including meals where appropriate (but not when there are good local options so you don't pay for a meal that you might not want), accommodation, transfers, and any tours we have included.
All prices are per person based on two people sharing a room and are intended as a guide (local high or low seasons can cause some variation). All prices were correct when published but may vary with exchange rate fluctuations, fuel surcharges, or changes in the general economic situation.