Cartagena and the Caribbean coast
The 1,600km Caribbean coast covers a range of ecosystems from the dense jungles of the Darién Gap on the border with Panama to the cactus-strewn desert of La Guajira in the east. Mud volcanoes, lost cities, tropical islands, virgin rainforest and colonial beauty all feature in this exciting region.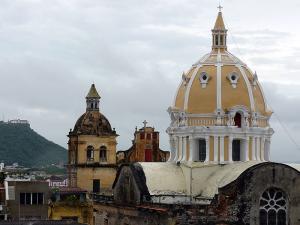 Cartagena de Indias, founded in 1533, is a coastal gem whose beautiful walled colonial city makes this deservedly the most visited tourist destination in the country. 9km of the walls remain, as do most of the historical buildings and squares preserved within, while the sprawl of the modern city spreads into the surrounding hills. Nearby, the Islas del Rosario offer good snorkelling.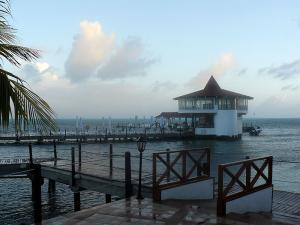 700km from the coast lies the archipelago of San Andrés and Providencia. Once a useful haunt for pirates and buccaneers, today it attracts visitors with great diving, un-crowded white sand beaches and laid-back island life.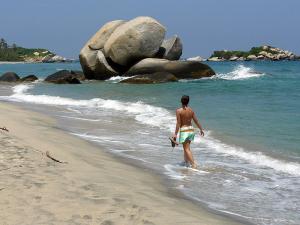 The snow-capped peaks of the Sierra Nevada de Santa Marta reach 5,770m and in their northern shadow the Tayrona National Park hides some of the most remote and enchanting beaches in the world. Here is also a starting point for treks to the famous Lost City (Ciudad Perdida).