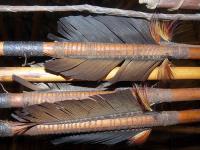 Bordering the forests of Guyana, French Guiana and Brazil, the southern and central section of Suriname is similarly forest-covered. The few tourist lodges are in isolated and remote spots. The southern mountains span a remote area that stretches across the whole of Suriname's southern border with Brazil, the contested south-western border with Guyana and south-eastern edge of French Guiana. Various small tribes including the Trio and Waro have united to form the larger community at Kwamalasamutu, close to the Kuruni river.
Our preferred accommodation
Lodge/Hosteria - Awarradam

A small lodge set on a peaceful island, with a bar, communal dining area and hammocks in which to relax. The staff are all from the local Maroon village and are so friendly, their warm welcome is unforgettable.

Lodge/Hosteria - Palumeu

A well run small Amerindian lodge in a tranquil setting on the banks of the River Tapanahoni with a manicured garden. The lodge has a communal eating area (with homely cooked traditional food)and bar with several hammocks.