I am really pleased to see that the UK government has begun to thaw in its attitude towards Latin America with today's news that Argentina, Brazil, Chile, Costa Rica, Cuba, Guyana, Mexico, Paraguay and Uruguay will be coming off the red list. Let's hope that they see sense with the remaining countries soon. Frustratingly, the Foreign Office confirmed to me that the decision is ministerial, so entirely political and impossible to predict.
Latin America's reopening
I have just added a page to our website with a list of Latin American countries in three categories: open, open with significant restrictions, and not yet open (from the perspective of travellers from the UK). We'll keep it updated.
Latin America travel and country news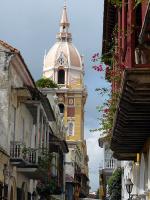 Beautiful Cartagena
While there have been a few hotels that have sadly closed their doors permanently as a result of the pandemic, most of our favourites are still there (and at the moment welcoming visitors from the US and Europe, who are getting a taste of travel as it was years ago). Taking an optimistic view I don't think flight prices will rise steeply, although the earlier reservations are made the better (and as a tour operator we rarely need to pay up front to hold a booking).
For anyone desperate to travel this year I would consider the Galapagos, Costa Rica, and Colombia. For 2022 I am sure the whole continent will be available again.
Latin America in the UK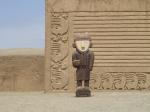 Chan Chan
The British Museum have an exhibition running from 11 November 2021 to 20 February 2022 called "Peru: a journey in time". It marks Peru's 200 years of independence (if you heard my talks on Bolívar and San Martín you may remember that Peru declared its independence on 28 July 1821), and follows the history, beliefs and cultural achievements of the country's inhabitants from around 2,500BC to the arrival of Europeans in the 1500's.
Talks on Latin America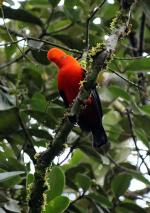 Andean cock-of-the-rock
I hope you enjoyed the recent talk by Professor Paul Barrett on Dinosaur Origins, much of which was based on discoveries in what is now South America. If you missed it you can watch it on our YouTube channel here:
www.youtube.com/channel/UCVQXWGv1WI0f1xxAMbNd4ag
I was also lucky enough to be involved in a fascinating talk given to Cambridge alumni last month by Professor Nick Davies. It was called "A Naturalist in the Tropics" and many of Nick's extraordinary stories of animal behaviour came from Peru and Costa Rica. You can watch it here:
www.youtube.com/watch?v=ucCbzZ_HOq0
I am working on a future talk to keep you all entertained, probably something to do with pirates, and will let you know when I have further news!
In the meantime please let Sue or me know if you would like to plan an adventure in Latin America - the prospect of which is finally a reality.
With best wishes from all at Last Frontiers
Ed
--
Edward Paine
Last Frontiers Limited
Tel: 01296-653000 | info@lastfrontiers.com | www.lastfrontiers.com
The Mill | Quainton Road | Waddesdon | Buckinghamshire | HP18 0LP