Nicaragua has quietly been watching its Central American neighbours develop tourism. Neighbouring Costa Rica has led the way with a batch of new openings it is now time for quieter Nicaragua to pick up some visitors. Colonial towns, national parks, volcanos, beaches, surf and marine life abound with plenty to keep any discerning traveller busy.
Central America's up-and-coming destination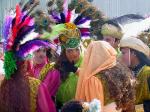 As our partners on the ground say… "Nicaragua is never jam-packed with tourists, not even during peak season and I believe that this situation will continue for the next decade. There are a number of new hotels being built, all following the philosophy that less is more, following the trend of small, luxurious boutique hotels".
Our new Classic 'Alternative' Nicaragua trip takes in the history and wildlife of the country and features Nekupe Mountain Resort and Yemaya, two of the latest hotel openings. This new trip combines luxury accommodation with León and its cobbled streets, volcanoes, the hills surrounding Granada, Lake Nicaragua and the tropical paradise of the Corn Islands.
The itinerary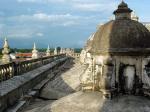 León cathedral
Days 1-6: After a first night in the capital, Managua, you are driven (about 2 hours) to León with views of Lake Managua and Momotombo volcano along the way. Two nights allows time to explore this delightful colonial city with cobbled streets, bustling plazas and Central America's largest cathedral. León Viejo (32km away) was the original site of the city, abandoned due to volcanic activity in the 17th century. An excursion to the Juan Venado Nature Reserve, where you navigate between the mangroves by motor boat, gives you the opportunity to see a variety of exotic birds, mammals, crabs and other wildlife.
Continue south (about 3 hours), with a stop on the way at the active Masaya volcano, and spend three nights at the new Nekupe mountain resort (opened November 2016), a luxurious 8 room property set amidst 1,300 acres of countryside and just half an hour from Nicaragua's other colonial jewel, Granada.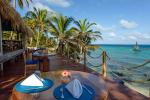 Yemaya
Days 7-9: Driven south along the shore of Lake Nicaragua to take a ferry over to Ometepe Island (around 2 hours), rich in history and with diverse flora and fauna. Stay three nights at an authentic island lodge with views of Ometepe's towering volcanoes, Madera and Concepción. Possible activities include boat excursions, volcano hikes, swimming in the lake, mountain biking or riding.
Days 10-12: Return to the mainland and driven to Managua (around 3 hours) for the short flight to Big Corn Island then boat transfer to Little Corn Island for 3 nights at Yemaya, another of the latest openings. A blissful beachfront property of just 16 cabañas where guests have free time to luxuriate in clear waters, relax in hammocks or snorkel.
www.lastfrontiers.com/hotels/nicaragua/caribbean-and-the-east/yemaya
Day 13: Return to Managua airport for international connections.
The price for this 12 night Classic Alternative Nicaragua trip is from £4,070 per person based on two sharing including all accommodation, breakfasts (full board at Nekupe) and transfers as well as international flights from the UK. Please also see our regular 'Classic Nicaragua' trip here: https://www.lastfrontiers.com/itineraries/classic-nicaragua
For additional information on the itinerary above or one like it please get in touch.
Don't just take our word for it… "My Nicaragua trip was excellent. So excellent in fact that I am going to return to Nicaragua next year, see more of Ometepe, Granada and Leon plus other parts of Nicaragua" - DP (travelled January 2017)