With Wimbledon over we felt it was time for our next newsletter, so if you are planning a foreign trip we have been travelling, as always, to find lots of new ideas for you!
In this newsletter:
Chile: from north to south (Alison)
Colombia: Ed Miles off the beaten track
Costa Rica: rafting and other new discoveries (Tracy and Sue)
Ecuador and the Galapagos: a three week reconnaissance (Rebecca and Lizzy)
State of the industry
Last Frontiers at the CLA Game Fair
Chile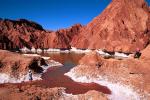 Death valley
Ali spent much of April travelling all over Chile, from the desert in the far north, to glaciers in the south. Her trip began in the Atacama desert where she enjoyed watching the active geysers at dawn and spotting flamingos on lakes. She stayed at the new Tierra Atacama hotel which is in a lovely spot just outside the village, with beautiful views. Another new hotel, Awasi, offers excellent service, comfort, and each of the 8 rooms has its own driver and guide for excursions, which is unique in the Atacama.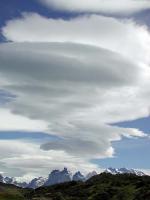 Torres del Paine
Heading further south, Ali visited Valparaiso. This port town, 2 hours from Santiago, is protected by UNESCO and new boutique hotels are opening up in the area. She then flew to Patagonia to visit Torres del Paine National Park and see a number of the lodges in the area. Her favourites were Estancia Cerro Guido (a working estancia)
and Patagonia Camp (a luxurious camp of 18 yurts). The most exciting part of her trip was flying to Puerto Williams on Isla Navarinho for a night, and flying over Cape Horn. The area isn't visited by many tourists so it feels like a very special place indeed, and reminded Ali a little of rugged parts of Scotland. What a trip!
Best time to visit: Chile - all year round. Patagonia - November to April
Colombia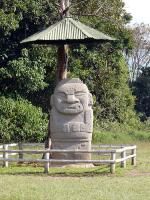 San Agustín
Colombia has always been at the top of Ed's wish-list and on this visit, as well as the established favourites of Bogotá, Cartagena and Tayrona, he travelled slightly further afield. From Cali, capital of salsa and cosmetic surgery, he headed south to Popayán, a pretty colonial city that is slowly opening up to tourism after a turbulent past. Though facilities are simple, the city is both fascinating and friendly and an ideal jumping off point for visiting Isla Gorgona, famous for whale-watching.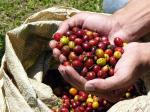 Coffee
Ed then ventured into Colombia's famous coffee triangle, an area of huge natural diversity spread over the central spine of the Andes south of Bogota. With wonderful scenery dropping from the snow-capped peaks of Los Nevados National Park through lush cloud-forest to the Cocora Valley, home to the tallest palm tree in the world, Ed spent time visiting a number of traditional coffee fincas. Highlights include the beautiful Hacienda San José and the pretty Hacienda Venezia as well as dancing to salsa in the back of a traditional 1950's Willys jeep while driving through a winding mountain road picking up hitchhikers along the way - only in Colombia!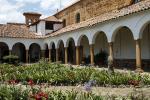 Ecce homo convent
Another highlight was Villa de Leiva, a picturesque colonial town north-west of the capital, famous for having one of the largest central plazas in the whole of the Americas. Again, hotel options are simple such as the rustic Plazuela de San Agustín but the town is stunning, quite unexpected and it can easily be combined with a trip to the remarkable Salt Cathedral of Zipaquirá and the fascinating Nemocón mine.
Best time to visit – all year round
Costa Rica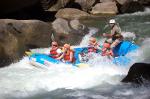 Pacuare rafting
In May Sue and Tracy returned to Costa Rica to visit some off-the-beaten track areas and see some new hotels, of which there are many! Their favourite place was Pacuare Lodge, a beautiful eco-lodge, with spacious, comfortable bungalows lit by candlelight, built on the edge of the Pacuare river. The food was excellent, the staff delightful and the atmosphere homely. The most unique part is that the only way to get to the lodge is by white-water rafting! The rapids are class III-IV (depending on water levels) but no previous rafting experience is needed as the guides are excellent and there is also plenty of time to enjoy the beautiful scenery on the way. There is an option to ride out from the lodge or take a 4x4 (bumpy road) if rafting does not appeal. 2 or 3 nights recommended.
We also visited the surfing towns of Nosara and Samara along the Pacific coast, where tourism is still in its infancy, with a lovely laid-back feel. A couple of our favourite hotels in the area are Harmony Hotel, an eco-hotel, just a 2 minute walk to the beach in the town of Nosara, and L'Aqua Viva, a brand new hotel just outside town with beautiful swimming pools and a modern décor.
Bosque de Paz is a must on any birdwatchers list - simple family-run accommodation, on a 1,000-hectare privately-owned Biological Reserve, just 1½ hours from San José. Cosy atmosphere, good food and the lodge is run as a non-profit making venture.
Best time to visit - December to May. Summer months are quieter but expect afternoon showers. Avoid September and October due to the rains.
Ecuador and the Galapagos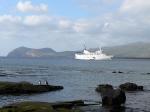 La Pinta off Puerto Egas
Becks and Lizzy have recently returned from a three week expedition to Ecuador including a week on board La Pinta (the newest addition to Metropolitan Touring's Galapagos fleet). Remember to book early for Galapagos cruises and note that most vessels now additionally incur a fuel surcharge of up to US$200.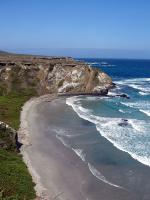 Isla de la Plata
On the mainland the girls visited the length and nearly breadth of Ecuador! New finds include Tulipe, an archaeological site near the Mindo cloud forest, and also the impressive Isla de la Plata, a boat ride from Puerto López (north of Guayaquil) to see the fantastic array of birdlife including blue-footed and Nasca boobies, albatross, tropic birds. They were lucky to see a breaching humpback whale (the whales visit the area from June to September)! For walkers the area around Chugchilán is just fantastic and the scenery spectacular with plateaus, canyons and even a crater lake at Quilotoa. The journey there can be bumpy and a head for heights is a must but it really is worth it. The homely hacienda highlights of the trip were definitely Rumiloma on the slopes of Pichinca volcano with incredible views of Quito and Hacienda Umbria nestled near Cotapaxi with exquisite food and good riding.
Best time to visit: Galapagos - November to June (windier at other times of the year). Ecuador mainland - all year round.
State of the industry
While the combination of spiralling fuel prices (with its visible result in the form or airline fuel surcharges), and the credit crunch must have had some impact on travel plans, we have so far seen little sign of a lack of enthusiasm for Latin America and Antarctica. The weakening of the US dollar against most South American currencies over the last couple of years is having an impact on prices which will continue into 2009. The continued strength of sterling has so far slightly insulated the UK from these increases, so we hope it lasts!
Last Frontiers at the CLA Game Fair
Last Frontiers will again have a stand (E1037) at the CLA Game Fair at Blenheim Palace, Oxfordshire from 25-27 July 2008, which we are sharing with three of our Seven Wonders colleagues: Bridge & Wickers (Australia and New Zealand), Rural Retreats (UK country properties) and Transindus (India and the Far East). If you are in the UK we would be delighted to see you there.
With best wishes from Edward and the team at Last Frontiers