Here is a selection of books we recommend relating to Bolivia:
Lost in the Jungle: A harrowing story of adventure and survival - Yossi Ghinsburg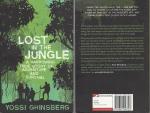 Lost in the Jungle
Four travellers meet in Bolivia and set off into the Amazon rainforest on an expedition to find a hidden tribe and explore places tourists only dream of seeing. But what begins as the adventure of a lifetime quickly becomes a struggle for survival when they get lost in the wilds of the jungle.
The Bolivian Diary - Che Guevara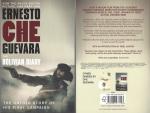 The Bolivian Diary
Che Guevara's famous last diary, found in his backpack after he was captured by the Bolivian Army in 1967, and which played a pivotal role in catapulting him to iconic status after his death. With an introduction by Fidel Castro.
Other books worth checking out are:
Bolivia Handbook or South American Handbook, Footprint Travel Guides.
The Fat Man from La Paz - A collection of contemporary short stories from Bolivia.