Here is a selection of books we like relating to Argentina:
Patagonia: a cultural history - Chris Moss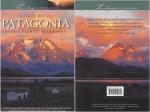 Patagonia: A cultural history
Journalist Chris Moss' book, published in 2008, documents part of his journey as he crossed the continent from the Atlantic to the Andes. He wrote an evocative article in the Telegraph here describing one journey that inspired it in Welsh Patagonia, Argentina.
The Penguin Lessons - Tom Michell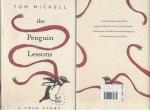 The Penguin Lessons
A charming and moving book based on the true story of Englishman Tom Michell who, in 1975 at the age of 23, rescued a penguin from an oil slick in Uruguay. A teacher at a prestigious boarding school in Argentina, Tom has to cross the border to go back to school - with Juan Salvador the penguin in tow..
The Motorcycle Diaries - Che Guevara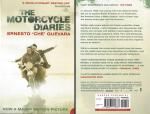 The Motorcycle Diaries
Written eight years before the Cuban revolution and published in 1995, the motorocycle diaries is a memoir documenting 23-year-old Enesto 'Che' Guevara's travels across South America in 1952. Che and his friend left Buenos Aires in January on a nine month road trip taking them through Argentina, Chile, Peru, Colombia and Venezuela. Now also an oscar-winning film.
Some other books worth looking out for are:
Far Away and Long ago - W H Hudson: A classic memoir of boyhood in the pampas of Argentina.
In Patagonia - Bruce Chatwin (1977) Including the story of Butch Cassidy and the Sundance Kid.
Nowhere is a Place - Travels in Patagonia - Bruce Chatwin & Paul Theroux (1986) - Stunning photography of the Paine National Park
Sebastian's Pride - Susan Wilkinson: deFreitas Books. Wonderful (and gripping) novel that offers a fascinating insight into Argentina in the last century
Digging up Butch and Sundance - Anne Meadows. Bison Books: Lincoln, 1996
Buenos Aires, a Cultural and Literary History - Jason Wilson, 2007. An In-depth guide to the "Paris of South America", focussing on the history and culture of the city. Great if you have plenty of time in the city, or are returning for a second visit.
Tschiffely's Ride - A F Tschiffely: A classic tale of Buenos Aires to New York by horse.
A Story of Patagonia - John Locke Blake: The Book Guild publication. Very well written, a fascinating history of one family in southern Patagonia. Here's an extract for the grammar fanatics amongst you:


"The word 'Argentina', by the way, is a Spanish adjective meaning 'of or pertaining to silver'. So we have in Spanish La República Argentina or la (understood) Argentina, los ciudadanos Argentinos, etc.. It therefore follows that in English, the citizens of Argentina are Argentines, and not, please, 'Argentinians'."