Idyllic bays and beaches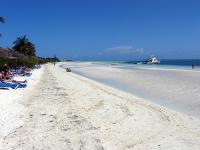 There are numerous small islands (cayos) all around the mainland, some connected by causeways. Many of the beaches on the northern cayes have miles of beautiful white sand and there is a wide range of accommodation from small and simple to large international all-inclusive resorts.
Isla de la Juventud, only 60 miles from the mainland, is accessed by a 40 minute flight from Havana. The island is popular with divers and nature lovers. Cayo Largo is 71 miles east of here and well known for scuba diving but very built up.
For total freedom and tranquillity a yacht charter is the perfect option. Cuba is also renowned worldwide for the quality of its salt water bonefishing.
The resort complex of Varadero is on the north coast, within easy reach of Havana. The 12 miles of white sandy beach are lined with a wide choice of mainly all-inclusive hotels and a wide range of water-sports and golf are on offer. »»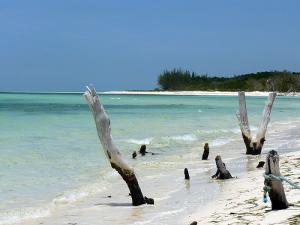 To the west of Havana is Cayo Levisa, a tiny island, only accessible by boat, and is perfect for those looking to get away from it all. Further south María La Gorda offers excellent diving but is not well developed. Further east are the more established cayes, such as Cayo Santa Maria and Cayo Guillermo, which are connected to the mainland by road. It is also possible to fly there from Havana. »»