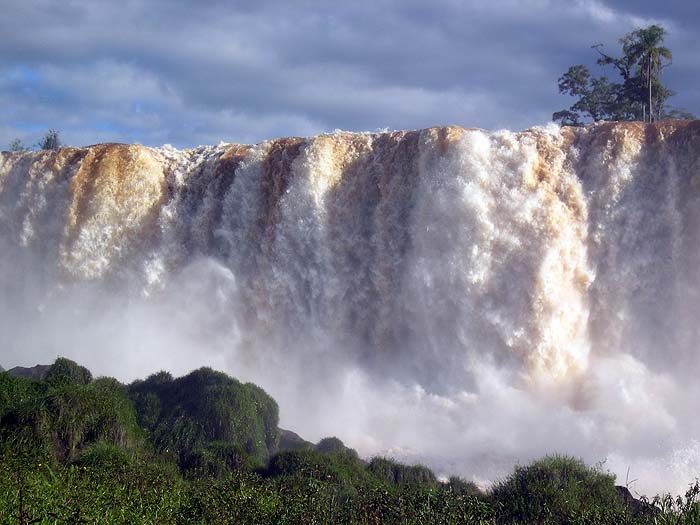 Northern Argentina
wetlands, waterfalls and dramatic canyons
This 13 day itinerary includes some of the less-visited parts of the country, taking in the rich wildlife of the Iberá wetlands, coloured canyons of north-west Argentina, Jesuit missions, and the famous Iguassu Falls.
To enquire about this itinerary, or one like it, please email us or click the Enquire button.
Itinerary summary
Buenos Aires
Days 1-2: Arrive in Buenos Aires and stay two nights in the cosmopolitan city with time to explore at your leisure. A visit to the colourful neighbourhood of La Boca, the famous Recoleta cemetery and an authentic tango show are recommended.
Iberá wetlands
Days 3-5: Fly north to Posadas and driven (about 1 hour) to your lodge in the north-east corner of the Iberá Natural Reserve, on the banks of the Paraná river. Iberá is one of the largest wetlands in the world with wonderful wildlife including caiman, monkeys, capybara, deer, river otters and over 350 species of birds. During your three night stay excursions by boat, canoe and on foot are included. Riding and fishing, for the elusive golden dorado, can also be organised.
Iguassu Falls
Days 6-7: Driven, via the Jesuit mission of San Ignacio Mini (about 5 hours), to the border with Brazil and the impressive Iguazú Falls with its sub-tropical forest abundant in wildlife. Walkways and a railway give excellent access to the different viewpoints from both the Brazilian and Argentine sides of the river.
Salta and the highlands
Days 8-13: Fly from Iguazú to Salta and stay a night in the colonial city. There are several pretty squares and interesting museums, and a visit to the MAAM Museum (Museum of High Altitude Archaeology) is recommended. Then pick up a hire car and drive south west to Cachi for two nights, allowing time to explore the picturesque Andean villages and coloured canyons. Continuing south drive through the strange rock formations and colours of the Quebrada de las Flechas to Cafayate. A two night stay allows time to visit nearby boutique wineries and Quilmes, an impressive fortress built around 1000 AD. On the final day return to Salta and fly back to Buenos Aires.
Go further - into the winelands of Mendoza
Fly from Salta to Mendoza and spend a final 2 or 3 days relaxing in the beautiful countryside before returning to Buenos Aires for onward connections. The area around Mendoza is known for its vineyards, and the wine tours and tastings here will be the perfect way to end your Argentine adventure.
Accommodation options
In the following section you will see our suggested options for possible accommodation.
The estimated flight cost included in this itinerary (assuming international flights from the UK plus any internal flights that are necessary) is £1,465 per person.
Price and validity notes
We have tried to give you as accurate an idea of prices as possible, including meals where appropriate (but not when there are good local options so you don't pay for a meal that you might not want), accommodation, transfers, and any tours we have included.
All prices are per person based on two people sharing a room and are intended as a guide (local high or low seasons can cause some variation). All prices were correct when published but may vary with exchange rate fluctuations, fuel surcharges, or changes in the general economic situation.