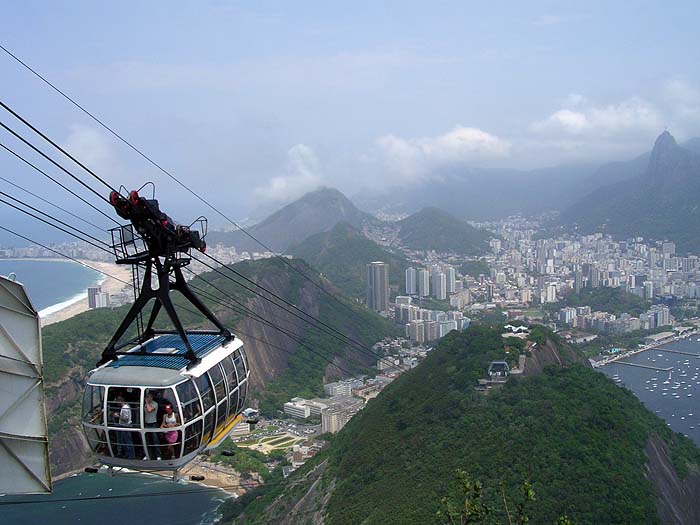 Classic Brazil
iconic cities, natural wonders of the world, rainforest and Brazil's north-east coast
Brazil has countless attractions but this 14 day trip takes in many of the most notable highlights including Rio de Janeiro, the Amazon rainforest and majestic Iguassu Falls.
To enquire about this itinerary, or one like it, please email us or click the Enquire button.
Itinerary summary
Rio de Janeiro
Days 1-3: Start with three nights in Rio de Janeiro, Brazil's spiritual capital, and arguably one of the most beautiful settings in the world. You will visit the statue of Christ the Redeemer at Corcovado and iconic Sugar Loaf mountain.
Mighty Iguassu
Days 4-6: Fly south to Foz do Iguaçu for a three night stay, just the right length of time to fully appreciate these spectacular waterfalls, which can be admired from both the Brazilian and Argentine sides. There is an abundance of wildlife in the surrounding semi-tropical forest and optional activities include a fascinating bird park, and an exhilarating inflatable boat trip almost under the falls themselves.
The Amazon
Days 7-10: Take a morning flight to Manaus (arriving in the late afternoon) for a one night stay - just enough time to visit the famous Opera House. The next day travel by road and boat into the Amazon jungle (almost certainly via the Meeting of the Waters where the muddy waters of the Solimões river stubbornly refuse to mingle with the tannin-stained black waters of the Rio Negro) for three nights in a remote lodge to experience the sights and sounds of the rainforest. Daily activities vary from boat trips, bird watching, nature walks and community visits to piranha fishing.
Note: For those wanting more of a river-based experience, it is also possible to take a traditional riverboat cruise along the tributaries of the vast Amazon river (2-6 night itineraries available).
Brasilia
Day 11: Fly south to the fascinating Niemeyer-designed city of Brasilia, named federal capital in 1960, for one night.
Salvador
Days 12-14: Fly east to Salvador, the capital of Bahia state on Brazil's north-east coast, overlooking the vast Todos os Santos Bay. The Pelourinho has some of the best-preserved colonial architecture in the Americas and the city has numerous interesting churches and the rich cultural heritage of the African-influenced religion, Candomblé. On the final day transfer to the airport for flights home or onward connections.
Go Further
Salvador is ringed by beaches with everything from larger resorts to idyllic island retreats. Some of our favourites include the delightful islands of Morro de São Paulo and Boipeba, the rustic charm of the Maraú peninsula and Itacaré or, slightly further afield, is trendy Trancoso. Alternatively, a short flight or 6 hour drive inland from Salvador is the Chapada Diamantina, a beautiful area of caves, streams and mesas with excellent trekking and comfortable country inns in the old colonial mining village of Lençois.
Accommodation options
In the following section you will see our suggested options for possible accommodation.
The estimated flight cost included in this itinerary (assuming international flights from the UK plus any internal flights that are necessary) is £1,825 per person.
Price and validity notes
We have tried to give you as accurate an idea of prices as possible, including meals where appropriate (but not when there are good local options so you don't pay for a meal that you might not want), accommodation, transfers, and any tours we have included.
All prices are per person based on two people sharing a room and are intended as a guide (local high or low seasons can cause some variation). All prices were correct when published but may vary with exchange rate fluctuations, fuel surcharges, or changes in the general economic situation.