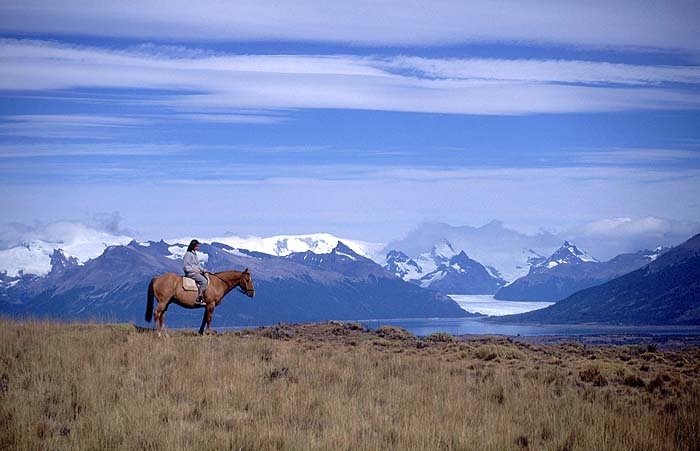 Classic Argentina
elegant Buenos Aires, wildlife, lakes, spectacular glaciers, and mountain walking
This 12 day itinerary visits the picturesque Lake District, Perito Moreno glacier near Calafate and includes a few days in the Fitzroy national park, with a focus on spectacular scenery.
To enquire about this itinerary, or one like it, please email us or click the Enquire button.
Itinerary summary
Buenos Aires
Days 1-3: Arrive in Argentina's capital with time to explore this romantic and stylish city, dubbed the 'Paris of Latin America'. You will have a tour of the city's main highlights, including the colourful neighbourhood of La Boca and the famous Recoleta cemetery, burial place of Eva Peron, and free time to visit the chic bars and restaurants of Palermo. A visit to an authentic tango show is highly recommended.
The Lake District
Days 4-6: Fly south to Bariloche, in the heart of the stunning Lake District. Pick up a hire car at the airport and drive north around Nahuel Huapi lake to the picturesque town of Villa La Angustura for a three night stay. Free days to explore the region of deep blue lakes, snow-capped mountains and national parks with good walking, fishing and riding.
Calafate and Los Glaciares national park
Days 7-11: Drop off the hire car at Bariloche airport and fly south to Calafate, gateway to the Los Glaciares national park and home to the famous Perito Moreno glacier. A two night stay in Calafate allows time to visit the walkways, take a boat trip to the glacier wall, or you might even want to try some ice-trekking! You then travel 3 hours north to El Chaltén, the perfect base for walks into the stunning Fitzroy national park, whose granite peaks and glacial lakes dominate the surrounding landscape.
Day 12: Fly back to Buenos Aires for onward connections.
Go further - an estancia in the Pampas
You could spend the last couple of days on the fertile plains of the pampas, where the gaucho tradition first originated. Several comfortable family-run estancias are within easy reach of Buenos Aires, and make the perfect place to relax before a flight home.
Go further - wildlife of the Valdés peninsula
Alternatively, the following add-on would fit neatly just after Calafate:
Fly to Trelew and pick up a hire car (the best way to explore the region). Four nights are perfect here: two nights in Puerto Madryn and at least two nights on the peninsula itself, where you can expect to see elephant seals, sea lions, Magellanic penguins, many birds, and if you are lucky the Patagonian hare (mara). Whale-watching excursions (for southern right whales) are best taken from the small town of Puerto Pirámides, and depending on the time of year you might be lucky enough to see killer whales (orcas).
Notes:
Best from November to May (when the autumn colours are particularly spectacular in the south).
Accommodation options
In the following section you will see our suggested options for possible accommodation.
The estimated flight cost included in this itinerary (assuming international flights from the UK plus any internal flights that are necessary) is £1,435 per person.
Standard trip - £4,615
A selection of properties offering good value without compromising on location.
Price and validity notes
We have tried to give you as accurate an idea of prices as possible, including meals where appropriate (but not when there are good local options so you don't pay for a meal that you might not want), accommodation, transfers, and any tours we have included.
All prices are per person based on two people sharing a room and are intended as a guide (local high or low seasons can cause some variation). All prices were correct when published but may vary with exchange rate fluctuations, fuel surcharges, or changes in the general economic situation.