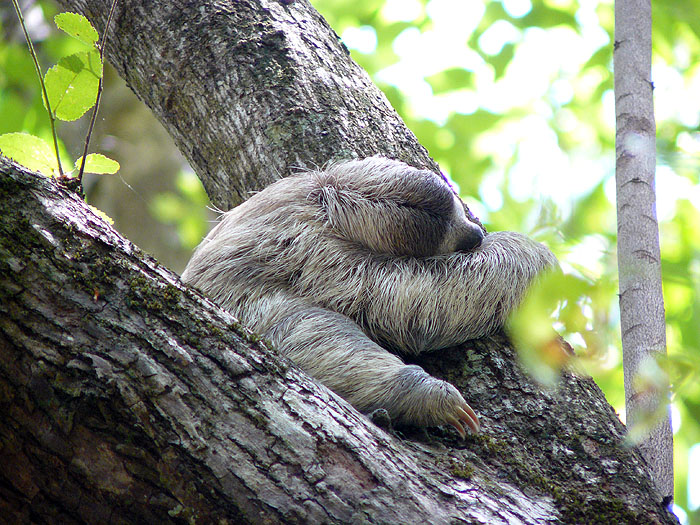 Central America Grand Tour
highlights of Costa Rica, Panama and Mexico
A 20 day trip taking in the diverse ecosystems of Panama and Costa Rica, Mexico's fascinating culture, and ending at the impressive site of Chichén-Itzá.
To enquire about this itinerary, or one like it, please email us or click the Enquire button.
Itinerary summary
Panama: Panama City and the Chiriquí highlands
Days 1-4: Spend two nights in Panama's capital, from there visit the Panama canal and its amazing system of locks as well as the abundant wildlife in the surrounding forest. Fly west to David and the village of Boquete and spend two nights on a coffee estate to explore the birdwatching trails of these verdant highlands.
Costa Rica: Tropical rainforest and marine life
Days 5-7: Cross the border into the Osa Peninsula in Costa Rica and spend three nights in and around the Corcovado National Park. A variety of excursions are possible, such as snorkelling and wildlife hikes in the rainforest.
Pristine cloud-forest
Days 8-9: A 3-4 hour road transfer north brings you to San Gerardo de Dota, a remote cloud forest area to spend two nights. This a great area for self-guided nature trails and birdwatching tours: if you are lucky you may even catch a glimpse of the elusive quetzal!
Arenal volcano
Days 10-11: Arenal volcano with its perfectly symmetrical shape is 5 hours away by road. It is one of the 'must sees' when visiting Costa Rica. Stay two nights allowing time to explore the whole area around Arenal where activities include riding, zip lining, hiking and mountain biking. There are also hot springs nearby for those who would prefer a more relaxed afternoon.
Wetlands and birdlife
Days 12-13: Spend two nights in a lodge on the edge of the River Tempisque, surrounded by grassy plains and wetlands it is a perfect spot for wildlife and birds. The road transfer from Arenal to the lodge in Guanacaste takes around 4 hours.
Mexico: Mexico City
Days 14-16: Driven, around 2 hours, from Guanacaste to Liberia airport for a flight to bustling Mexico City and spend three nights exploring everything this fascinating city has to offer. Mexico City has many markets, galleries, cathedrals and plazas. As part of a full day excursion visit the main sites around the centre of Mexico City and then head out to find the pre-Aztec site of Teotihuacan.
Mérida and Chichén Itza
Days 17-20: Fly from Mexico City to Mérida and stay two nights in this charming colonial city, with time to walk along Paseo de Montejo, whose design was inspired by the Champs-Elysees. Then continue, about 2½ hours, to Chichen Itzá and stay one night. The following day have a private tour of the iconic site that covers a large area of 5 square kilometres and is the largest ruin in the Yucatan, and driven to Cancun airport for onward flight connections.
Accommodation options
In the following section you will see our suggested options for possible accommodation.
The estimated flight cost included in this itinerary (assuming international flights from the UK plus any internal flights that are necessary) is £1,730 per person.
Price and validity notes
We have tried to give you as accurate an idea of prices as possible, including meals where appropriate (but not when there are good local options so you don't pay for a meal that you might not want), accommodation, transfers, and any tours we have included.
All prices are per person based on two people sharing a room and are intended as a guide (local high or low seasons can cause some variation). All prices were correct when published but may vary with exchange rate fluctuations, fuel surcharges, or changes in the general economic situation.