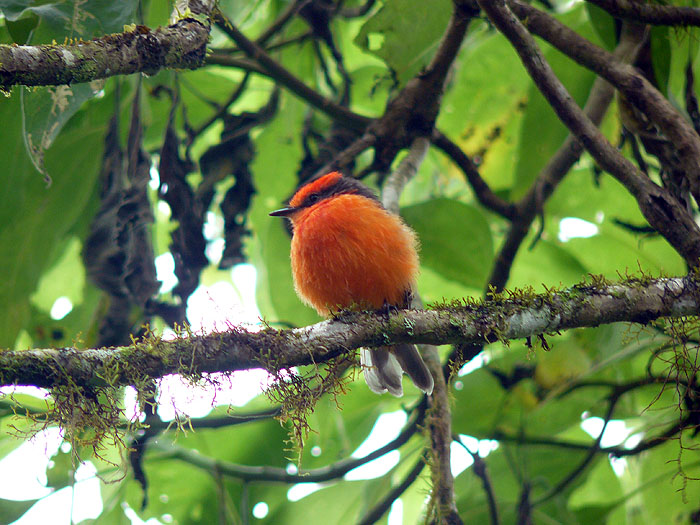 Galapagos by land
take in the stunning wildlife and beaches of the enchanted islands with your feet on solid ground
An alternative view of the beautiful Galapagos Islands. This land-based experience includes two of the archipelago's inhabited islands and is great for those who want a little more freedom to explore independently, and experience the islands like the natives. There are some lovely walks and excursions to see the remarkable wildlife of the Galapagos.
To enquire about this itinerary, or one like it, please email us or click the Enquire button.
Itinerary summary
Guayaquil
Day 1: Arrive in Guayaquil and spend one night at a central hotel. Guayaquil is Ecuador's largest city and home to the vibrant Malecón (a restored section of the historic Simón Bolivar pier) and the colourful neighbourhood of Las Peñas, where there are a number of art galleries.
Santa Cruz
Days 2-5: Take a morning flight to Baltra and cross a small channel by ferry to reach Santa Cruz Island. Spend four nights in the misty highlands or on the coast in the bustling town of Puerto Ayora. The Charles Darwin Research Station, once home to the late Lonesome George, is close to town and the site of an impressive giant tortoise breeding program. Day trips can be organised to Tortuga Bay (Turtle Bay), considered to be one of the most beautiful stretches of beach in the Galapagos, and neighbouring islands such as Santa Fe, North Seymour, Plazas and Bartolomé where there are some wonderful hikes and snorkelling sites.
Isabela
Days 6-8: Transfer back to Baltra and take a hopper flight to Puerto Villamil, the only town on the island of Isabela, which is the youngest and largest in the archipelago. Spend three nights at one of the island's beach-front hotels with free days to explore independently or organise excursions locally. Walk or cycle to the 'wall of tears' passing giant tortoises' in the wild en-route, wander through the wetlands in the hope of spotting flamingos or hike along the rim of the active Sierra Negra volcano. Snorkelling and diving can also be arranged in the wildlife-diverse waters surrounding the island.
Guayaquil
Days 9: Fly back to Guayaquil or Quito for a final night, or connect with an international flight.
Accommodation options
In the following section you will see our suggested options for possible accommodation.
The estimated flight cost included in this itinerary (assuming international flights from the UK plus any internal flights that are necessary) is £1,400 per person.
Standard - £3,575
Galapagos Habitat - in the heart of Puerto Ayora and a stones throw from the Charles Darwin Research Station.
Hampton Inn by Hilton - within walking distance of Guayaquil's main sites, including the Malecon.
Hotel Albermarle - walking out of the hotel you will be on the pristine white sand of Isabela's main beach.
Luxury - £5,550
Galapagos Safari Camp - an African style safari experience in the highlands of Santa Cruz.
Hotel del Parque - a beautiful luxury boutique hotel set within one of Guayaquil's historic parks.
Iguana Crossing - within walking distance of Isabela's main beach, there is a pool and rooftop terrace.
Price and validity notes
We have tried to give you as accurate an idea of prices as possible, including meals where appropriate (but not when there are good local options so you don't pay for a meal that you might not want), accommodation, transfers, and any tours we have included.
All prices are per person based on two people sharing a room and are intended as a guide (local high or low seasons can cause some variation). All prices were correct when published but may vary with exchange rate fluctuations, fuel surcharges, or changes in the general economic situation.