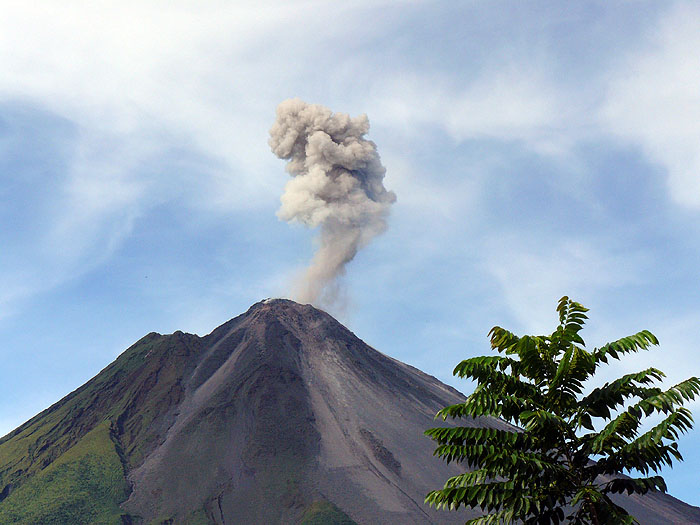 Classic Costa Rica
from verdant jungle and rainforest bursting with wildlife, to beautiful beaches along unspoilt coastline
An 11 day trip through the diverse eco-systems of mainland Costa Rica, from tropical rainforest to cloud forest, volcanos and exotic beaches.
To enquire about this itinerary, or one like it, please email us or click the Enquire button.
Itinerary summary
San José and the Central Valley
Day 1: Arrive in San José and overnight in the nation's capital.
Wildlife of Tortuguero
Days 2-3: Driven east, through the cloud forest of the Braulio Carillo National Park to Tortuguero. Arrive, by lunchtime, at a comfortable lodge on one of the innumerable mangrove-lined channels of the national park (known as the 'Amazon' of Central America). During the next two days you will explore the tropical rainforest, mainly by boat.
Arenal volcano
Days 4-5: Fly back to San José before being driven north for two nights in Arenal, site of one of the country's most impressive volcanos. You have free time to organise activities locally - an evening visit to some of the hot springs is highly recommended. This is also the best base for boat trips into the Caño Negro Wildlife Refuge, considered to be one of the region's richest spots for bird watching.
Monteverde: cloud forest
Days 6-7: Cross Lake Arenal for a two night stay in the cooler climates of the Monteverde cloud forest, surrounded by over 400 species of birds (including the elusive quetzal). One of the world's longest ziplines can also be found here (not for the faint-hearted!), or, a more leisurely-paced option, a canopy walkway.
Nicoya Peninsula
Days 8-11: Continue overland to the Pacific coast for three final nights relaxing on the beach before returning to San José for onward flight connections.
Go further - wildlife of the Osa peninsula
With extra time an add-on to the Osa Peninsula is highly recommended. You would fly south from San José to the Osa peninsula, a biodiversity hot-spot, half of which is protected by the Corcovado National Park. A three or four night stay would give plenty of time to explore the forest nature trails, mangroves, or go snorkelling or canoeing.
Accommodation options
In the following section you will see our suggested options for possible accommodation.
The estimated flight cost included in this itinerary (assuming international flights from the UK plus any internal flights that are necessary) is £1,050 per person.
Standard - £3,035
A good mix of affordable hotels in prime locations.
Price and validity notes
We have tried to give you as accurate an idea of prices as possible, including meals where appropriate (but not when there are good local options so you don't pay for a meal that you might not want), accommodation, transfers, and any tours we have included.
All prices are per person based on two people sharing a room and are intended as a guide (local high or low seasons can cause some variation). All prices were correct when published but may vary with exchange rate fluctuations, fuel surcharges, or changes in the general economic situation.