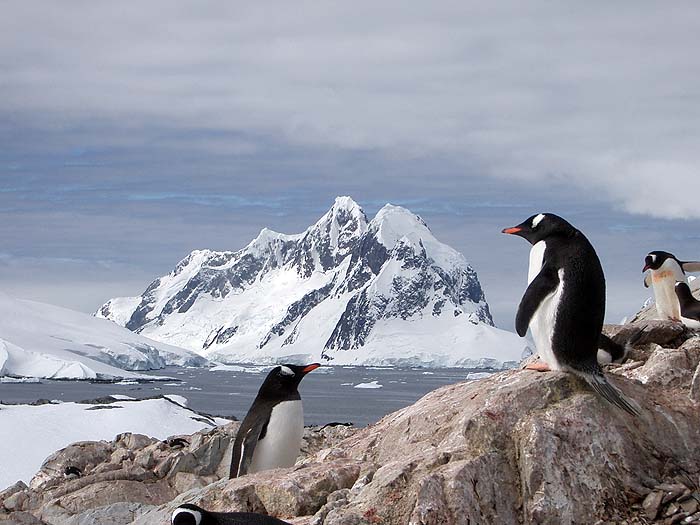 Classic Antarctica
a cruise to the far south includes abundant wildlife, stunning scenery and huge icebergs
This is the classic introduction to Antarctica - the minimum time necessary to both navigate to and fully appreciate the wonderful wildlife and breathtaking scenery of the far south. Most cruises are 9-11 days and include the principal visitor sites of the Antarctic peninsula and South Shetland Islands, with plenty of time for educational and illuminating lectures from naturalist expedition staff.
To enquire about this itinerary, or one like it, please email us or click the Enquire button.
Itinerary summary
Cape Horn and the Drake Passage
Days 1-2: Embark your ship in Ushuaia and navigate along the Beagle Channel and past Cape Horn, before heading across the infamous Drake Passage and the Antarctic Convergence. Introductory lectures and slide presentations by the specialist expedition staff will help prepare you for the days ahead and along the way you will witness many spectacular sights, from icebergs to an array of seabirds.
The South Shetland Islands and Antarctic Peninsula
Days 3-8: In the waterways of the Antarctic Peninsula, as much time as possible will be spent exploring by inflatable zodiac boats and on shore. Days begin early with occasional landings before breakfast and there will also be visits to research bases. The first landing is always an exciting experience as penguins peck at Wellington boots, whilst fur seals sit on the rocks and glare. Planned excursions might include Neko Harbour, Wilhelmina Bay and even the southerly Petermann Island, where you will observe several species of seal, skuas and other seabirds plus an abundance of penguins, including some very large colonies of the Adélie penguin. Half Moon Island is home to a breeding colony of chinstrap penguins that share their territory with fur seals and blue-eyed shags. You can also hope to see whales as you cruise along. Sailing through Neptune's Bellows requires skill from the captain, Deception Island is the site of the largest of three volcanic craters in the South Shetlands and the thermal pools in Pendulum Cove make an interesting dip for those feeling brave!
A zodiac cruise in Paradise Bay allows you to drift through crunching ice, surrounded by snowy peaks and glaciers, while penguins float by on small icebergs. The reflections encountered while sailing through the Neumayer Channel bring everyone out on deck and a zodiac trip around the huge tabular icebergs in Pleneau Bay gives a true understanding of the vastness of these huge blocks of ice.
You will arrive on the continent of Antarctica at Paradise Harbour or Neko Harbour. The scenery is amazing and you will be struck by the oddly-shaped icebergs that look like sculptures and the huge tabular icebergs that break away from the continent's ice shelf.
The Drake Passage and Ushuaia
Days 9-11: Bid farewell to Antarctica and head north back across the Drake Passage. Between bird and whale watching, final lectures and presentations will remind you of your wonderful experiences and adventures of the past week. Arrive back in Ushuaia and disembark.
Notes:
Activities and sites visited do vary slightly depending which boat you travel on: some cruises operate in the opposite direction and they are all subject to change due to daily weather conditions.
Accommodation options
In the following section you will see our suggested options for possible accommodation.
Standard - $5,500-10,000
Prices are per person, based on two people sharing a cabin and depend on both vessel and cabin.