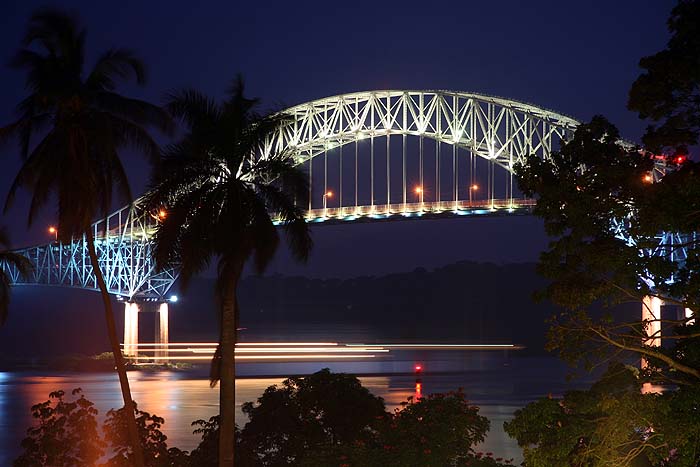 Classic Panama
natural beauty, indiginous communities, coffee plantations and an engineering marvel
This 12 day itinerary gives a taste of Panama's variety: its vibrant capital, jungle, beach, volcanoes and wildlife and includes a journey through the extraordinary Panama Canal.
To enquire about this itinerary, or one like it, please email us or click the Enquire button.
Itinerary summary
Panama City
Days 1-2: Two nights are spent in Panama City, a very modern capital whose iconic old town and lush forest surroundings contrast strongly with soaring skyscrapers. Take a boat trip on a partial transit through the Panama Canal, passing through a set of locks, and in the shadow of gargantuan container ships.
San Blas Islands - home of the Kuna
Days 3-4: Fly to the tropical San Blas Islands and spend two nights in a simple lodge owned and run by the local Kuna Indians. Excursions include a tour of a local Kuna village, and opportunities to go snorkelling, swimming and kayaking.
Coffee and humming birds in the Chiriquí highlands
Days 5-7: Fly to David in the western highlands for three nights near the charming town of Boquete. Free time to visit a coffee plantation and learn about the coffee process, trek through the cloud forest, go bird watching, or go white-water rafting. It is also possible to walk the famous 'Quetzal trail' from Volcán town - which also has hot springs.
Bocas del Toro: snorkelling and island hopping
Days 8-10: A scenic transfer takes you from Boquete to Almirante, crossing the continental divide, and then by boat to Isla Colón, the main island in the Bocas del Toro archipelago. Spend 3 nights here, with options for boat and snorkelling tours to key areas such as Hospital Point and Dolphin Bay.
The Canal Zone and its rainforests
Days 11-12: Fly back to Panama City. The following day take an early morning train ride from Panama City to Colón, on the Caribbean coast. Continue to Portobelo, the historical fort where Francis Drake was killed, and explore this lovely spot before returning to the capital for a final night.
Accommodation options
In the following section you will see our suggested options for possible accommodation.
The estimated flight cost included in this itinerary (assuming international flights from the UK plus any internal flights that are necessary) is £1,300 per person.
Standard - £2,450
Finca Lerida - a delightful country hotel within the grounds of a working coffee farm in Boquete.
Hotel Bocas del Toro - in Bocas town, a great base for exploring the archipelago.
Price and validity notes
We have tried to give you as accurate an idea of prices as possible, including meals where appropriate (but not when there are good local options so you don't pay for a meal that you might not want), accommodation, transfers, and any tours we have included.
All prices are per person based on two people sharing a room and are intended as a guide (local high or low seasons can cause some variation). All prices were correct when published but may vary with exchange rate fluctuations, fuel surcharges, or changes in the general economic situation.