After over a year of COVID restrictions and overseas travel brought to a standstill it's a year we will never forget. However, it hasn't all been bad, we have learnt to slow down, had time to plan for the future and think about when and where to travel to next. The good news is that as we all continue to get vaccinated and countries begin to open their borders to international visitors there are a number of excellent early booking opportunities for those of us who want to start planning a future holiday.
A few examples are detailed below, valid on new bookings only and subject to availability. If you have a specific destination in mind, please get in touch as we do have access to other offers.
Antarctica - cruise the white continent during the 2022-23 season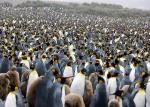 King penguin colony, South Georgia
Take a cruise to the pristine continent of Antarctica, with its dramatic and beautiful landscape and wonderful wildlife opportunities.
Last Frontiers are offering a saving of 10% on selected Antarctic cruise vessels and departures for the 2022-23 season. Offers are subject to availability and valid for new bookings only - some offers are available until 30 June 2021 and others until 31 August 2021.
www.lastfrontiers.com/antarctica
"Antarctica was the absolute highlight and both the scenery and wildlife were incredible, it really was a trip of a lifetime." - MH
Galapagos Islands cruises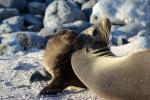 Sealions on Isla Lobos
Experience a once in a lifetime trip to the Galapagos Islands and see first-hand some of the most exciting wildlife on the planet (much of it unique to the Islands).
Last Frontiers are offering the equivalent of USD650 discount per person with the Galapagos flights to/from mainland Ecuador, National Park fees and Transit control cards all included in the cruise price. This is valid on Evolution and Grace, for selected cruises departing July 2021 to December 2021 (excludes Christmas and New Year departures). The offer is also available on Evolution only for departures in January and February 2022.
Offer subject to availability and valid for new bookings made by 30 June 2021.
www.lastfrontiers.com/hotels/galapagos/cruises/grace
www.lastfrontiers.com/hotels/galapagos/cruises/evolution
"The Galapagos and Evolution exceeding our wildest expectations, our feet never touched the ground, the crew and guides put so much effort and enthusiasm into the trip we feel in need of another holiday to recover!" - RN
Offers subject to availability and valid for new bookings only.
Please contact us for further details, availability and suggestions on how to include any of the above within a complete itinerary. Other offers are also available so please get in touch wherever you may be planning to travel in Latin America.
Tel: 01296-653000 | info@lastfrontiers.com | www.lastfrontiers.com