A traditional Peruvian favourite, lomo saltado is stir-fried beef and potatoes, Peru style!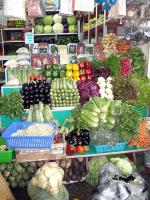 Lima Market
Ingredients (Serves 2)
- 450g sirloin steak cut in thin slices
- 2 garlic cloves, finely diced
- Salt & pepper to taste
- 3 tablespoons vegetable oil
- 1 small red onion cut in thick slices
- 2 plum tomatoes cut in thick slices
- 1 seeded and ribbed aji amarillo chili pepper cut in thin slices
- 2 tablespoons soy sauce
- 3 tablespoons red wine vinegar
- 70ml cup beef stock
- handful fresh coriander, coarsely chopped
- 250g cooked chips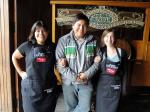 Lima Gastronomy
Instructions
Season the beef with garlic, salt and pepper.
Put a wok or a pan over very high heat. Stir in oil and cook the meat, a few slices at a time (so they do not steam the meat browns). Cook about 10 minutes, depending on how high the heat.
Stir in the onion, tomato, chili pepper, and stir for about 2 to 3 minutes. The tomatoes and onions should be crunchy, not mushy. Stir in soy sauce and vinegar on sides of wok or pan. Mix everything. Add beef broth and boil. Taste for seasoning.
Mix in the chips and coriander and serve with white rice.
Enjoy!