A selection of our best offers from Latin America.
Antarctica - Cruise offer with One Ocean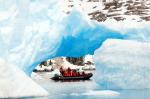 Cierva Cove
Explore the white continent this upcoming 2017-18 season with One Ocean on board Akademik Ioffe or Akademik Sergey Vavilov.
Save up to £1,200 per person on departures between 18 October and 30 December 2017. Regular prices without the saving start at £9,350 per person (based on two people sharing a twin cabin with private bathroom).
"The trip on Vavilov was wonderful and we had a very nice time. The crew was awesome and the organisation was excellent" - IC
Peru - Explora Sacred Valley
Explora Valle Sagrado
Explore the unique charm of the Sacred Valley from the delightful Explora Valle Sagrado lodge, due to celebrate their first anniversary later this year. In celebration there is a special offer with a saving of £785 per person valid for stays from 1 May to 31 October 2017.
Regular prices without the saving start at £1,310 per person (based on two people sharing a room) during high season for a 2 night stay on a full board basis and include various excursions in small groups with knowledgeable guides.
"The Explora experience is wonderful and the food and service was spot on" - JD
Easter Island - Explora Rapa Nui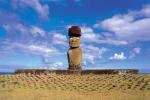 Moai at Tahai
Explore the magical wonders of Chile's Easter Island staying at the Explora hotel with all of your excursions included and expertly guided by the hotel's guides. All meals and drinks are also all included.
In celebration of its 10th year, the lodge is offering a saving of £620 per person based on two people sharing a double room for a minimum of 3 nights. This is limited to stays between 1 July 2017 and 28 Feb 2018 and excludes stays from 21 December 2017 to 2 January 2018 and also during the Tapati festival.
Regular prices without the saving start at £1,875 per person for a 3 night stay.
"Explora do their best to give you a closer to people experience. Walking with the guides was the real priviledge. The explorations were so well organised and we learned much" - MR

Offers subject to availability and valid for new bookings only. Please contact us for further details, availability and suggestions on how to include any of the above within a complete itinerary.
01296 653000 or info@lastfrontiers.com