A selection of our best offers from Latin America.
Galapagos - last minute and early bird offers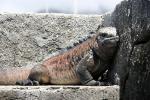 Marine iguana
Explore the enchanted Galapagos Islands for a once-in-a-lifetime trip on board one of our favourite vessels. We work with a number of expedition cruises, varying in size, style, comfort and price and here is a selection of the latest offers.
Beagle has some late availabilty on select departures between May and July 2017, with savings between £200 and £1000 per person. Samba has some late availability on select departures in May and June 2017, with savings between £100 and £200 per person. Regular prices start at £3,325 and £3,000 per person respectively.
Save between £190 and £225 per person on Eric and Letty between early October and late November 2017 and January to March 2018. Regular prices start at £3,750 per person. On Origin save up to £320 per person. Regular price is £6,250 per person (and includes an open bar).
Save between £1,330 and £1,590 per person on select departures on Grace in May and June 2017 and between £1,445 and £1,780 per person on select deparrtures on Evolution in May 2017. Prices start at £5,325 and £4,815 per person respectively.
These savings are based on two people sharing a cabin on a seven night cruise. All cruise options include all meals and shared excursions with a naturalist guide. Flights and park entry fees are extra.
"The Galapagos week was just fabulous, everything we had hoped for and more! Thank you - big time" - MF
Antarctica - Cruise offer with One Ocean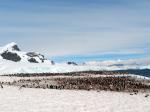 Gentoo penguin colony
Explore the Great White Continent saving up to £600 per person on all 2017/18 season sailings with One Ocean. The expedition cruises are on Akademik Sergey Vavilov or Akademik Ioffe and the voyages vary from 10 nights right up to the 'Epic Antarctica' itinerary lasting 21 nights. Arguably our favourite option would be a cruise that includes stops in both the Falklands Islands and South Georgia (usually 18 or 19 nights).
Regular prices without the saving start at £8,865 per person based on two sharing a twin private cabin.
Offer valid for new bookings only and only if made before 21 May 2017.
"The trip on Vavilov was wonderful and we had a very nice time. The crew was awesome and the organisation was excellent" - IC

Peru - Mountain Lodges of Peru Lares Adventure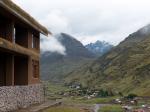 Huacahuasi Lodge and valley view
Spend days exploring the stunning and remote Lares Valley (famous for its weaving communities), culminating in a visit to the Inca Citadel of Machu Picchu. Each day are various activities to choose from, such as hikes and more cultural excursons such as visits to local markets or cookery classes.
MLP are offering child discounts on this Lares Adventure, valid for children aged 10 and over (younger on approval).
Save from £960 per child aged 10-12, or £480 per child aged 13-16. Regular prices without the saving start at £1,920 per person for the 4 night trek based on two sharing, with all excursions included and lodge accommodation on a full board basis.
"We had a great holiday and exceptional service from our guides from MLP". - CM
Offers subject to availability and valid for new bookings only. Please contact us for further details, availability and suggestions on how to include any of the above within a complete itinerary.
We also have a useful 'Galapagos travel brief' we would be happy to send you.
01296 653000 or info@lastfrontiers.com