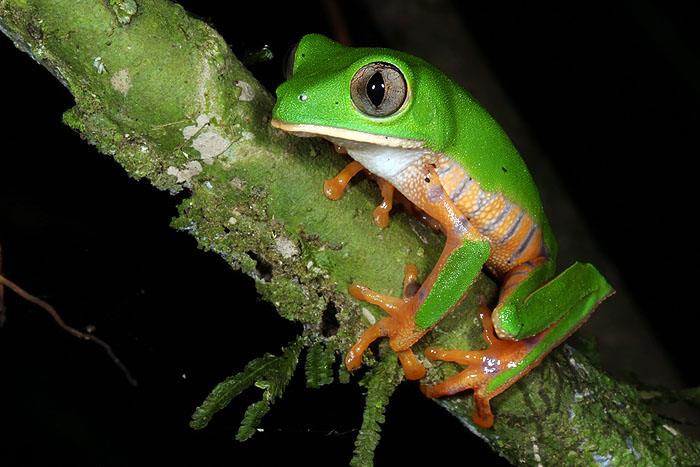 Tropical Bolivia
from jaguars to Jesuit missions, a less-travelled journey through Bolivia's tropical lowlands
This 12 day itinerary visits some of the less-explored regions of Bolivia, from the famous Jesuit missions of the south-eastern lowlands to lush Amazon rainforest at the foot of the Andes.
To enquire about this itinerary, or one like it, please email us or click the Enquire button.
Itinerary summary
Santa Cruz and the missions
Days 1-5: The first two nights are spent in Santa Cruz, visiting this pleasant and leafy city founded by Jesuit priests. You will also have the opportunity to explore the UNESCO World heritage site of Samaipata, a pre-Columbian religious settlement, built by the Chané people, a pre-Inca culture. The next two nights will be spent on a guided circuit, visiting several of the Jesuit missions in this area. Seven of the original missions, which date back to 1691, are still in use today. Return to Santa Cruz for a final night
The Amazon
Days 6-9: Fly to Rurrenabaque, a small town in Bolivia's semi-tropical lowlands and from here travel by motorised canoe 5 hours up the Beni river to a remote lodge in in the Madidi National Park, where you will spend four nights. Tropical birds, mammals and fish abound, and even a jaguar can sometimes be seen. Night-time excursions, drifting silently on the river's water while looking for caiman and alligators, are a particularly highlight.
La Paz
Days 10-11: Return to Rurrenabaque and fly to Bolivia's national capital, La Paz. Two nights here gives you time to explore both the city and nearby attractions such as the so-called Valley of the Moon, a surreal desert-like landscape with thousands of unusually-shaped rock pinnacles.
Day 12: Fly to Santa Cruz for onward connections.
Accommodation options
In the following section you will see our suggested options for possible accommodation.
The estimated flight cost included in this itinerary (assuming international flights from the UK plus any internal flights that are necessary) is £1,500 per person.
Standard - £5,290
Chalalán Jungle Lodge - one of the most remote and highly regarded jungle lodges in the Amazon basin, owned and run by the local indigenous community.
Gran Hotel Concepción - this charming hotel is tucked away on one side of Concepción's main square, opposite the town's attractive mission.
Los Tajibos - a lovely hotel in a residential district of Santa Cruz with large gardens, and outdoor pool and very good Asian restaurant.
Price and validity notes
We have tried to give you as accurate an idea of prices as possible, including meals where appropriate (but not when there are good local options so you don't pay for a meal that you might not want), accommodation, transfers, and any tours we have included.
All prices are per person based on two people sharing a room and are intended as a guide (local high or low seasons can cause some variation). All prices were correct when published but may vary with exchange rate fluctuations, fuel surcharges, or changes in the general economic situation.